UN : 70,000 Syrian Kurds flee into Turkey in 24 hours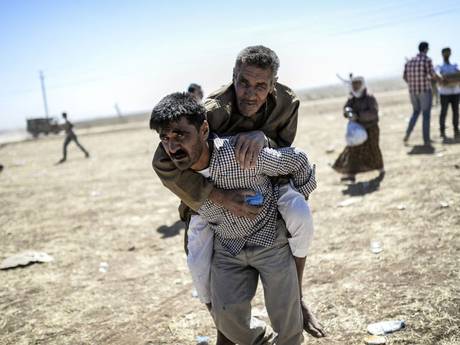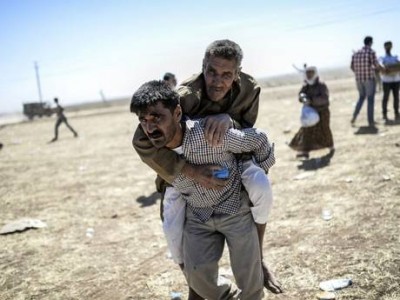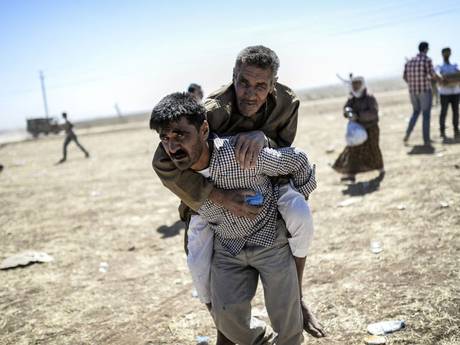 As many as 70,000 Syrian Kurds have poured into Turkey since Friday fleeing an offensive by Islamic State jihadists in northeastern Syria, the UN's refugee agency said Sunday.
The UNHCR "is stepping up its response to help Turkey come to the aid of an estimated 70,000 Syrians who crossed into Turkey in the last 24 hours," the agency said in a statement.
The exodus was prompted by intense clashes between IS and Kurdish fighters trying to hold off the jihadists' assault on the town of Ain al-Arab, known as Kobane by the Kurds.
It is the third-largest Kurdish town in Syria and a strategic prize because it lies on the border with Turkey in northern Aleppo province.
The Syrian Observatory for Human Rights said IS fighters were within just 10 kilometres (six miles) of the strategic border town.
The Kurdish militia who have been battling to defend the town have lost 27 fighters since the jihadists launched their offensive last Tuesday, the Observatory said.
IS has lost at least 37 of their fighters, said the Britain-based monitoring group, which relies on a network of doctors and activists for its reports.
"The great majority of those killed on the jihadist side have been foreigners, among them Chechens and Gulf Arabs," Observatory director Rami Abdel Rahman told AFP.
On Saturday, the Observatory said 300 Kurdish fighters had entered Syria from Turkey to reinforce the Syrian Kurdish People's Protection Units (YPG) fighting IS.
Yahoo News/AFP