Geagea: If the army's 60,000 guns can't deter attacks how can 50 ?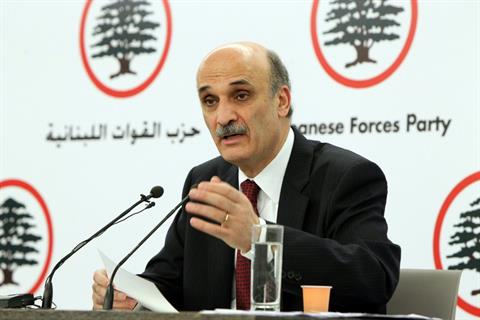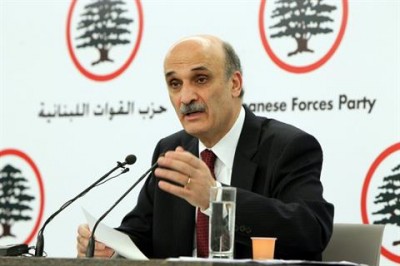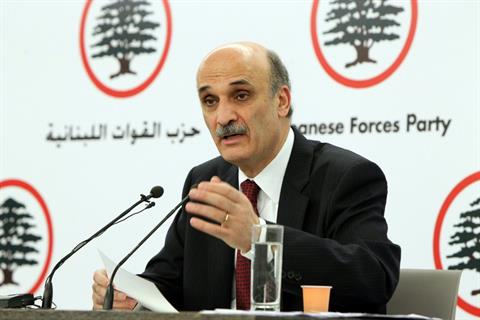 Lebanese Forces leader Samir Geagea  , a key member   of the March 14 coalition, reiterated his rejection of so-called self-security.
During an interview with Kuwaiti  newspaper al-Qabas published on Sunday, he  gave the example of the Christian border village of al-Qaa, where " the Hezbollah-led March 8 alliance parties distributed weapons" to residents to allegedly protect themselves from jihadists.
"If 60,000 guns owned by the Lebanese army, in addition to its tanks, canons and training are not capable of deterring possible attacks, how would 50 rifles be able to do so?" Geagea asked.
He accused the  Hezbollah -led March 8 alliance of seeking to leave the impression that it is  defending Christians in the region.
Geagea shrugged off the deterioration of the security situation in the country, saying the biggest danger facing Lebanon lies in the disintegration of state institutions. He stressed that the danger posed by jihadists and battles are so far limited.
The real threat comes from "the Constitutional decay … The Constitution is currently not being implemented," Geagea said.
"Such a decay started with the failure to hold the presidential elections," Geagea , the first to announce his presidential candidacy told the daily.
Addressing the presidential impasse , Geagea told the daily  that he rejects to limit the term of the president, which currently stands at six years.
His refusal came in response to a question on why he would not accept a proposal for his rival Free Patriotic Movement leader MP Michel Aoun to be elected for a term of two years.
Geagea said some centrist officials were making the proposal. , a possible reference to PSP leader MP Walid Jumblatt
"Shortening the presidential term is rejected because it is prohibited to mess around  with the tenure of the head of state," Geagea stressed
Prices of arms explode in Beqaa
The Beqaa region of Lebanon has been witnessing an explosion in the price of all weapons ,including hunting rifles and ammunition., ever since the report  on arming the residents of Qaa by Hezbollah surfaced  in Lebanon
The price of a Kalashnikov rifle has risen from $1,400 to $2500 and the price of a single shot has risen from about 1000 LP ( 66 US cents ) to about 2750 LP ($1.83) according to media reports .
The same increase proportionally applies to all other types of military rifles and ammunition, including pistols of all types according to the reports .