Pound surges in Asia on Scottish referendum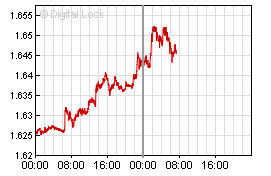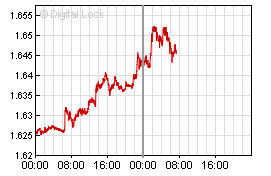 The pound has hit a two-year high against the euro and a two-week high against the US dollar, as Scotland voted against independence.
In early Asian trade, sterling jumped 0.43% to 1.2743 euros.
The pound also jumped nearly 0.8% to $1.6525 against the US dollar, before falling back slightly. The FTSE is also expected to open higher.
Over the past couple of weeks the pound had fallen on fears that Scotland would vote in favour of independence.
A vote to stay in the United Kingdom "would remove uncertainty over some very big issues", said Alan Ruskin, global head of G10 foreign-exchange strategy at Deutsche Bank.
Jeremy Cook, economist at World First said: "The obvious risk to the currency markets was a yes and that would have caused a big sell off. Now the markets will go back to concentrating on the fundamentals of the UK economy."
Shares prices in London are expected to open higher, in particular Scottish-related companies such as RBS, Lloyds Standard Life and Aberdeen Asset Management.
Brenda Kelly from IG Index said: "Investors in these firms will be relieved that management will be able to devote their time to business performance, rather than fretting about contract changes or headquarter moves."
"There is still uncertainty, primarily over the new changes to voting on English issues, but these are of importance primarily to politicians and less so to markets," she added.
The boss of Aberdeen Asset Management, Martin Gilbert, who had previously said that Scotland "would prosper" as an independent county, also welcomed the end to the uncertainty of the last few months.
"Scotland has long been a world leader in business sectors such as oil and gas, whisky and investment and the task now is to grow the rest of the economy with the strong support of politicians of all parties," said Mr Gilbert
Elsewhere in Asia, regional markets were mostly higher, taking their cues from Wall Street.
US stocks rose overnight, one day after the central bank – the US Federal Reserve – said it would maintain its pledge to keep interest rates low. Those comments helped to lift the Dow Jones Industrial Average and the S&P 500 index to record highs.
Markets in Japan, Australia and Taiwan are all trading higher. Japan's benchmark Nikkei index is up by 1.5%. Gains have in Japan have also been driven by yen weakness, which has prompted investors to buy up shares of exporting companies.
Analysis: Kamal Ahmed, BBC business editor
With No confirmed as the winner in the referendum, we can expect the Royal Bank of Scotland to say there is now no need to move domicile to London.
The bank had prepared for a Yes vote by saying last week that it would move its headquarters from Edinburgh.
I wouldn't be surprised if Ross McEwan, the chief executive, re-iterated the bank's commitment to Scotland. I am sure RBS's executives are relieved that the upheaval of independence will now not happen.
BBC