U.S.Congressional Leaders Back Plan to Train Rebels to Fight I.S.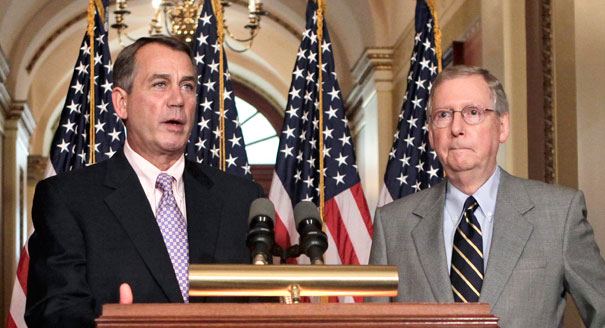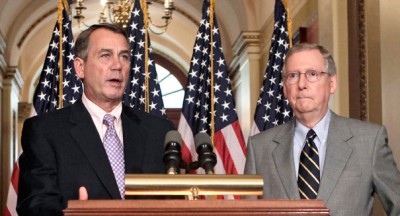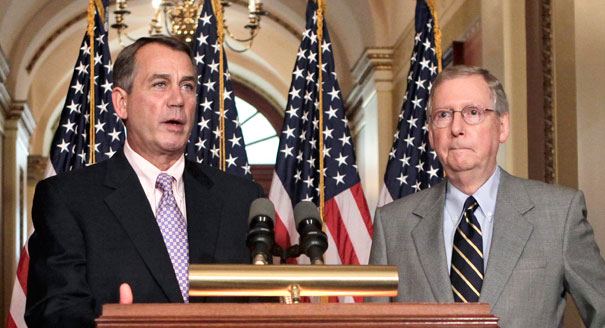 Congressional leaders from both parties on Tuesday backed President Barack Obama's request to train and equip Syrian rebels to fight Islamic State militants, predicting the measure would clear Congress as an attachment to a stopgap spending bill.
The House is scheduled to vote Wednesday on the White House request as an amendment to the spending bill Congress must pass this month to prevent a partial government shutdown when the new fiscal year begins in October. That bill would keep the government funded until Dec. 11, reauthorize the Export-Import Bank through June 30, 2015, and direct $88 million in funding to help contain the Ebola outbreak.
The Senate is expected to take up the House-passed legislation later this week. "It will pass with bipartisan support," Senate Majority Leader Harry Reid (D., Nev.) said.
Both House Speaker John Boehner (R., Ohio) and Senate Minority Leader Mitch McConnell (R., Ky.) said they supported the White House request, with Mr. McConnell praising House Republicans' decision to put an expiration date on the training-program authority.
Under the amendment from House Armed Services Chairman Buck McKeon (R., Calif.), the authority would expire when the spending bill's funding ends on Dec. 11 or when Congress passes a new defense-policy bill, where the issue is expected to be addressed going forward. "Even though I support what the president's doing, I'd like to take another look at it a couple of months from now and see how it's working out," Mr. McConnell said.
The December deadline for the training program has caused concern among some Democrats. Others in the party worry the overall plan could ensnare the U.S. in another long-term conflict in the Middle East. While some Democrats in both chambers are likely to oppose the measure, others said they plan to try to address those concerns later this year.
Congressional leaders have said they may bring up a broader use-of-force authorization after November's midterm elections to address Mr. Obama's longer-term strategy for combating Islamic State, often referred to as ISIS or ISIL.
"There's a comfort level," with the president's specific request, said Sen. Ben Cardin (D., Md.). "The concern is, Where does it lead?"
Sen. Claire McCaskill (D., Mo.) said Democrats largely consider the training of Syrian rebels to be "the best alternative among a lot of bad choices."
Some House Republicans, meanwhile, expressed concerns Tuesday that Mr. Obama's proposal isn't forceful enough to eliminate the threat posed by the Islamic State extremists.
"Going in and dipping our toe in the water is a recipe for disaster," said Rep. Matt Salmon (R., Ariz.), who said lawmakers should give Mr. Obama broader authority to wage a more intensive military campaign in the region. "Congress needs to have a spine, and we need to give him a full authorization of force so our military leaders can decide how to win this thing."
Some Republicans said they would vote against the spending bill if it is amended to give Mr. Obama the authority to train Syrian rebels. However, House Minority Whip Steny Hoyer (D., Md.) said some Democrats will likely back both the amendment and the spending bill, enabling them to clear the chamber with bipartisan support.
Both chambers are expected to adjourn shortly after passing the spending bill and aren't scheduled to return to Washington until Nov. 12.
WSJ