Jumblatt blaming Rifi for delay in trying Roumieh prison inmates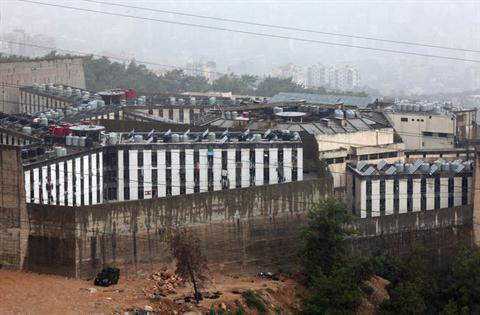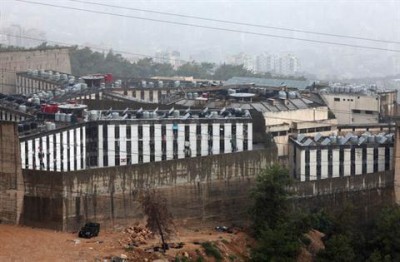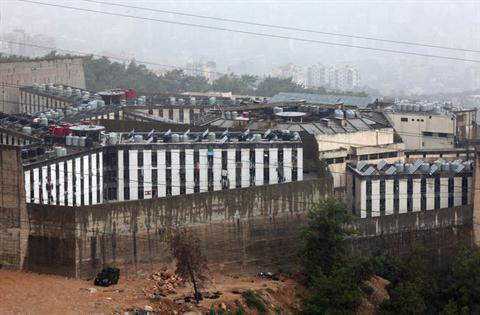 Progressive Socialist party chief MP Walid Jumblatt slammed Justice Minister Ashraf Rifi , accusing him of being behind the delay in the trials of the Islamist inmates at the Roumieh prison.
He made the accusations in the village of Mazraat in the Shouf region of Mt Lebanon while meeting the family of captive soldier Seif Thibian ." Why have none of the Fatah al-Islam inmates been put on trial since their arrest in 2007? He wondered .
Addressing Rifi he asked ":" Why has there been stalling in holding the trials of the Islamist inmates?
Jumblatt claimed that a " prominent judge informed me that speeding up the trials will take three days at most to complete."
He added that the trial of the inmates is of great concern to the army.
A thousand stories revolve around Roumieh prison, the biggest detention center in Lebanon and the only one based on modern prison design when it opened, in 1970. Located in East Beirut, Roumieh consists of six buildings and is equipped to accommodate 1,500 prisoners, but currently holds more than 3,000. Former Justice Minister Chakib Qortbawi told Al-Monitor this figure has never been below 2,800.
Why is Roumieh associated with expressions like "time bomb," "terrorist operation chamber" and "Islamist emirate," which have been used by various Lebanese officials? Why is its name heard every time Lebanon experiences a security crisis, such as this month in relation to a proposed prisoner swap initiated by the Islamic State (IS) and Jabhat al-Nusra and brokered by the Committee of Muslim Scholars, the most important Sunni scholars association in Lebanon. The battle of Arsal that erupted in early August 2014, leading to the death of 19 military personnel and the kidnapping of 35 others, was triggered by Islamist groups with prisoners in Roumieh who hope to force the goverment into agreeing to a prisoner swap.
Fatah al-Islam, Jund al-Sham, al-Qaeda and Jabhat al-Nusra prisoners are referred to in the media collectively as the "detained Islamists." According to security officials, they currently number around 300. They tend to be Lebanese, Palestinians and Syrians, but also include other Arab and foreign nationalities. They are accused of committing terrorist acts or belonging to a terrorist organization, shooting at army personnel and other security forces and bombings.
Analysts are wondering why Jumblatt waited 7 years to press the issue of the trials of the inmates. Rifi , who was appointed as the justice minister less than 7 months ago was the general director of the Lebanese Internal Security Forces (ISF) from 2005 to 2013.