US urges Turkey to support the fight against IS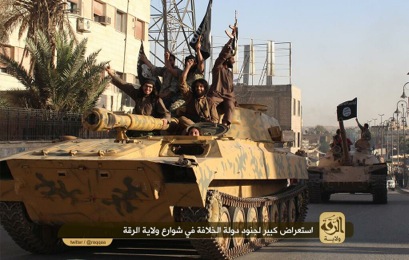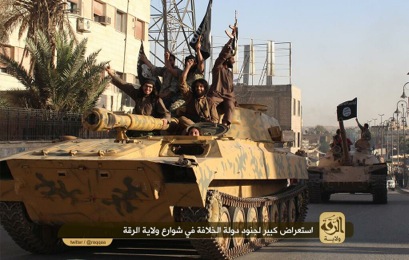 nk
The United States has pressed Turkey to support military-led action against the Islamic State group (IS) in Iraq and Syria, a day after Ankara said it would not allow its air bases to be used for combat operations.
US Secretary of State John Kerry arrived in the Turkish capital on Friday for talks with President Recep Tayyip Erdogan and Foreign Minister Mevlut Cavusoglu, aimed at winning support for armed operations.
After a two-hour-long meeting between Erdogan and Kerry, the president's office said, "the two countries will continue to fight against the terrorist organisations in the regions."
Turkey will continue to share intelligence with the United States, give logistical support to Syrian opposition and humanitarian aid to victims of the war in Syria, the statement added.
US officials played down hopes of persuading Ankara to take a significant role in any military involvement, saying the talks would focus on issues including Turkey's efforts to stem the flow of foreign fighters crossing its territory and its role in providing humanitarian assistance.
Turkey has so far conspicuously avoided committing to President Barack Obama's plan to strike IS-held areas on both sides of the Syrian-Iraqi borders.
IS kidnapped 49 Turkish citizens, including some diplomats from the Turkish consulate in Mosul in June.
Al Jazeera's Bernard Smith, reporting from Istanbul, said Turkey ruled out the US-coalition using the Incirlik airbase over fears of retaliation by IS against the hostages.
Broad coalition
Kerry's visit comes a day after 10 Arab states, including Saudi Arabia, agreed to rally behind the US in the fight against IS.
Along with the Saudis, Qatar, Bahrain, Kuwait, Oman and the United Arab Emirates are parties to the agreement, as are Egypt, Iraq, Jordan and Lebanon.
The fight would include "stopping the flow of foreign fighters through neighbouring countries, countering financing of (IS) and other violent extremists, repudiating their hateful ideology, ending impunity and bringing perpetrators to justice".
It would also include humanitarian relief, and the US has pledged an additional $500 million in assistance for victims of the Syria conflict.
Also on Friday, French President Francois Hollande said his decision to supply arms to the autonomous Kurdish government was decisive in the fight against IS in Iraq.
"I have decided to dispatch the necessary means and you have made the best use of it," he said in the Kurdish region, adding that this had been "decisive in reversing the balance of power."
Hollande, speaking alongside Kurdish President Massud Barzani, also pledged to take in some refugees fleeing the country temporarily.
"We will continue to follow with Europe our aid for the refugees," he said.
The Islamic State group claims to have established a "caliphate" across vast swathes of territory straddling the Syria-Iraq border.
Al Jazeera