Syrian troops capture major central town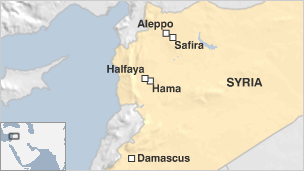 The Syrian army and an activist group say government forces have captured a central town that has changed hands several times during the civil war.
By retaking the town of Halfaya in Hama province, troops will be better positioned to defend nearby Christian and Allawite communities that support President Bashar Assad.
The army command said in a statement Friday that the offensive aims "to wipe out terrorists in northern parts of Hama."
Rami Abdurrahman, the head of the Britain-based Syrian Observatory for Human Rights, said that Halfaya was captured by the army on Thursday.
Central Syria is a communal patchwork, with large communities of Christians, Ismailis and Allawites, who mainly back Assad and fear Sunni extremists among the rebels fighting to topple him.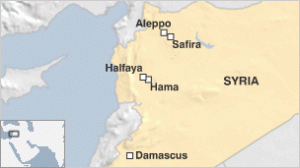 Washington Post/AP