M14 announces an initiative to resolve presidential election impasse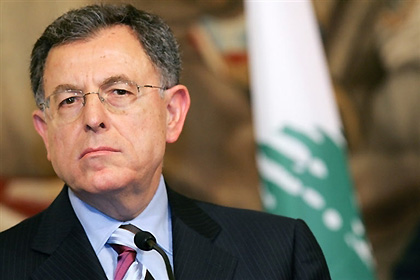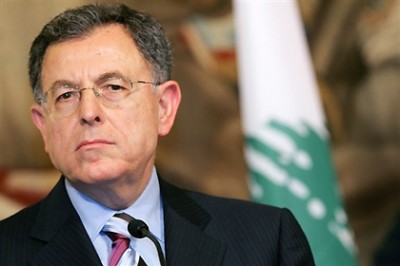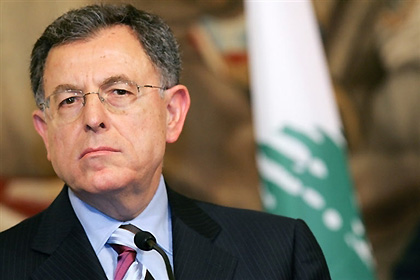 sinioraThe March 14 coalition launched on Tuesday a new initiative to resolve the deadlock over the presidential elections and announced that it was willing to discuss a new consensual candidate other than Lebanese Forces leader Samir Geagea and Change and Reform bloc leader MP Michel Aoun.
"We reiterated the importance of respecting the constitutional deadlines and holding the elections and the respect of constitutional deadlines and the concept of rotation of power. We still support the candidacy of LF leader Samir Geagea for the presidential elections but are willing at the same time to discuss with all other parties a consensual name [other than Geagea], an initiative voiced earlier by Geagea himself", Future Movement bloc leader MP Fouad Siniora told reporters minutes after Speaker Nabih Berri adjourned a parliamentary session that failed to elect a president due to lack of quorum.
Siniora also said that the March 14 parties would hold contacts with opponent parties in order to reach consensus over a new candidate acceptable by both coalitions.
The Future bloc leader also voiced his rejection to elect an interim president to rule for a year or two years.
"Speaking of an interim president would dwarf the president's [role], and this is completely unacceptable," the former PM told reporters .
Meanwhile, Speaker Nabih Berri adjourned the parliament session to elect a president until September 23, after the Lebanese parliament failed for the eleventh time in a row to elect a president to replace Michel Suleiman whose term ended on May 25. Each time the parliament was unable to reach a quorum because the March 8 MPs affiliated with the Iranian backed Hezbollah militant group Aoun's Change and Reform bloc boycotted the sessions.
After the announcement of the March 14's initiative, Geagea stressed that he had repeatedly said he wasn't the sole candidate.
"I have never said either me or no one else," Geagea told reporters at his residence in Maarab.
Aoun has not officially announced that he was running for the polls, claiming there should be a compromise on him first.