Nusra Front demands an apology over burning of ISIS flag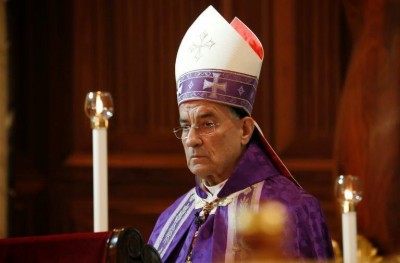 The al Qaeda linked Al-Nusra Front is reportedly demanding an apology from Maronite Patriarch Beshara al-Rai for the burning of an Islamic State of Iraq and Syria flag in the predominately Christian Beirut's Ashrafiyeh district.
Al Nusra also called for end of the calls by the Free Patriotic Movement to mobilize Christians against the Syrian people.
Muslim Scholars Committee which is trying to mediate between the army and the rebels said in comments published in al-Hayat newspaper on Tuesday that " al-Nusra Front will not release the soldiers and policemen without anything in return."
According to media reports the Syrian militants have a list of demands, including the withdrawal of Hezbollah from battles in Syria, the release of ten Syrian inmates held at Roumieh prison in return for each captive soldier and policeman.
Several threats in Graffiti surfaced on the walls of Churches in the northern city of Tripoli vowing to slaughter the "worshipers of the Cross."
Lebanese Forces MP George Adwan ruled out any apology by Rai:
"He will not address these people." He said