Turkey's new govt program signals little shift under Davutoglu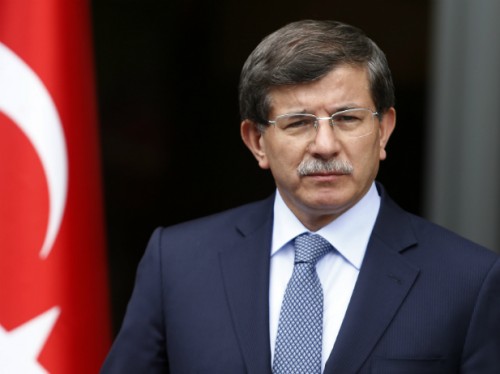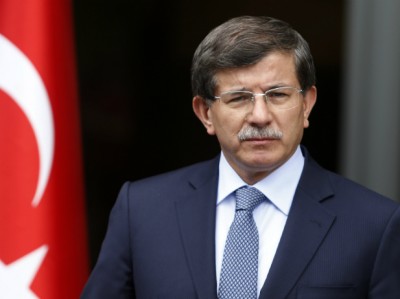 Turkey's new prime minister said on Monday he would pursue strong economic growth and EU ambitions, while in the Middle East he saw no hope of "normalising" ties with Israel unless it ended a blockade of the Gaza strip.
Ahmet Davutoglu offered no suggestion of any change of emphasise in policies pursued with greater or lesser vigor over the last 11 years by Tayyip Erdogan, who was elected to a new, more powerful presidency last month.
"The new Turkey will be a major and pioneering country," Davutoglu told parliamentary deputies, reading from the 189-page document and pledging a nation that would be "freer and more prosperous, more just and prestigious".
Erdogan, the first president in Turkey to be directly elected, is expected to maintain strong influence over the running of government from the Cankaya presidential palace. He portrays himself as fulfiling a historic mission to transform Turkey.
Davutoglu named a new cabinet on Friday, keeping key members of the existing economic management team in place and naming Ankara's point man on Europe as foreign minister, a line-up broadly welcomed by investors and diplomats.
Davutoglu said Ankara would maintain efforts to achieve European Union membership – a process that has stumbled somewhat partly as a result of Erdogan's crackdown on anti-government protests last year and his launching of a purge of judiciary and police he accuses of engineering a graft case to undermine him.
He said Ankara would continue to support refugees from the war in Syria, while pressing ahead with contacts with with Kurdish militants to settle a decades-old conflict that has cost over 40,000 lives.
But he said progress in the normalisation of relations with Israel would only be possible if the Jewish state stopped attacks on Gaza and ended its restrictions on the Strip.
Turkey was once Israel's closest regional ally in the region. But Erdogan has been a strident critic of its treatment of the Palestinians during the recent conflict that Israel says was triggered by Palestinian rocket attacks on its territory and the use of tunnels to infiltrate attackers.
The programme put emphasis on a strong economy, envisaging a monetary policy which stepped up the struggle against inflation but also supported growth and employment, as long as this did not contradict the goal of achieving price stability.
Erdogan was a frequent critic of the central bank's interest rate policy as prime minister, wedded to the notion that high borrowing costs were the primary cause of Turkey's stubborn inflation and calling for sharp rate cuts.
"We will follow a line which will increase growth potential, creating solutions to problems in the economy with a long-term view," the programme said, emphasising a focus on boosting domestic savings and promoting value-added manufacturing.
It also said the central bank would continue to set monetary policy independently and that structural measures would be taken to narrow the current account deficit.
Deputy Prime Minister Ali Babacan has retained overall responsibility for the economy in the new cabinet, government spokesman Bulent Arinc said on Monday, a move likely to ease concerns of a turf war.
The appointment of Numan Kurtulmus, deputy chairman in charge of economic affairs in the ruling AK Party, as a deputy premier alongside Babacan had unnerved some analysts who feared their portfolios might conflict.
Babacan, and more recently Finance Minister Mehmet Simsek, have been part of a well-respected economics team that has helped steer Turkey through a decade of growth and stability. Simsek also retained his post.
Reuters