Body of soldier beheaded by ISIS received by Lebanese army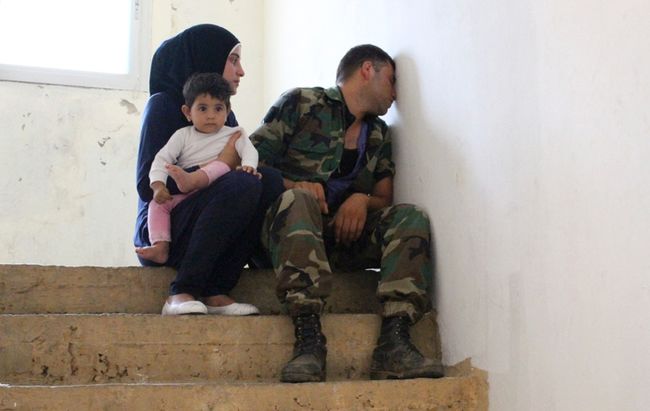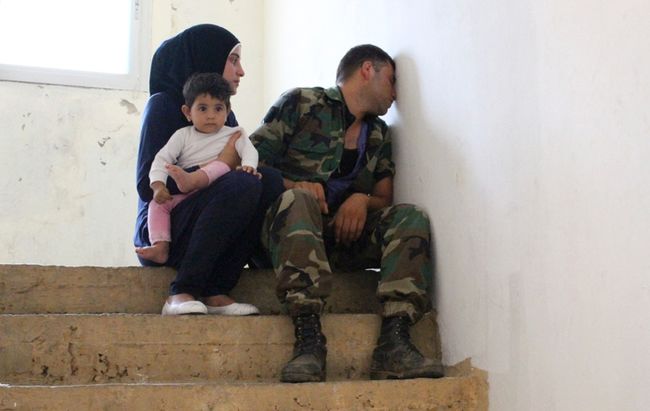 The body of Lebanese Armed Forces soldier Ali al-Sayyed who was beheaded by ISIS terrorist was received by the army in the mountainous area surrounding the eastern Beqaa town of Arsal before being transferred to Beirut's military hospital.
The video showing Sayyed being beheaded by jihadists at an unknown location was "100% genuine," a security source reportedly told NOW news website. .
The report comes after freed Lebanese soldier Ibrahim Shaaban had said Sunday that Sayyed was still alive, after pictures of the beheading spread on social media.
Sayyed was one of around 24 army and security personnel kidnapped during five days of fighting in early August between the LAF and Islamist militants in Arsal.
Al-Nusra Front, an al-Qaeda linked Syrian rebel group threatened on Sunday that it would kill the Shiite troops in its hands if Hezbollah continues to fight in Syria's Qalamoun border region.
In a related development Hezbollah reportedly abducted three high-ranking members from the al-Qaida-linked al-Nusra Front, the Kuwaiti al-Rai newspaper reported on Monday.
According to sources, Hezbollah abducted the three officials in Syria's al-Qalamun region, where Hezbollah has been taking part in the fighting to aid President Bashar Assad's troops.
The newspaper said that the party could seek to exchange the three jihadists with the hostages, who were abducted by Islamist gunmen in the northeastern border town of Arsal.