Jumblatt throws his support behind Obeid's candidacy for president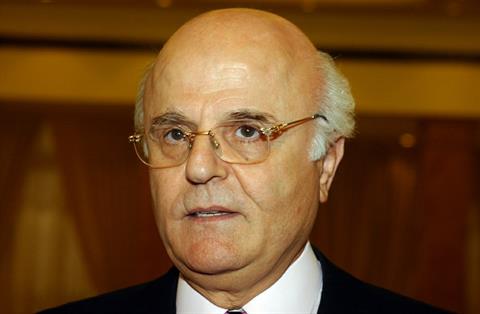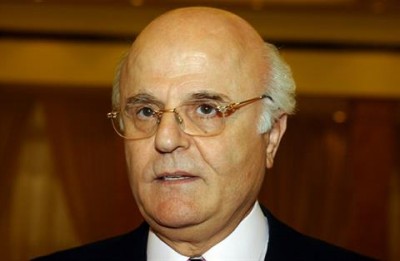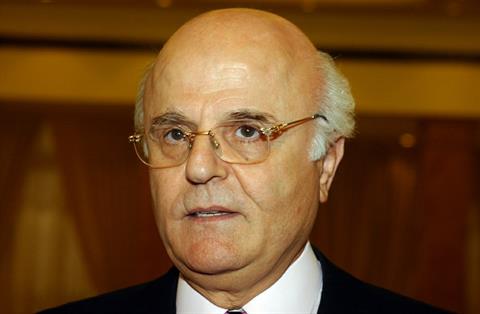 Progressive Socialist Party Leader Walid Jumblatt decided to drop his candidate and proposed the candidacy of former Minister Jean Obeid for the presidency, al-Akhbar newspaper reported on Friday.
According to the daily, Jumblatt decided to throw his support behind Obeid's candidacy for president.
"I still back the name of (Democratic Gathering) MP Henry Helou as my first choice, but we will eventually have to settle on the name of a consensual nominee after (Lebanese Forces Leader) Samir Geagea and (Free Patriotic Movement chief) Michel Aoun withdraw their candidacies," Jumblatt was quoted as telling his visitors.
Jumblatt reportedly believes that Obeid could gather the political arch-foes around him.
The pro-Hezbollah and Syrian Al-Akhbar newspaper reported that neither Bkirki , nor the Future Movement vetoed the name of Obeid.
This not the first time that Jumblatt expresses his support for Obeid's candidacy however , several major Christian parties seeking a strong president object to Obeid, as he reportedly does not possess the qualities they seek.
last April Baath Party MP Assem Qanso, who is closely allied with Hezbollah and the Syrian regime said that Speaker Nabih Berri and Jumblatt are working on helping former minister Obeid reach the presidency.
"[Obeid] has consensual qualities, and he can be the most politically attractive person because of his extensive ties in Lebanon, the Arab world, as well as internationally, and he is an independent," Qanso told Kuwaiti newspaper Al-Anbaa on April 22.
Obeid (75) a veteran journalist and a lawyer by training served as a member of the parliament and as minister in various capacities. In 2008, he ran for the presidential elections and was considered to be a possible consensus candidate. In the general elections of 2009, Obeid ran for the Tripoli seat, but lost.
Earlier this month the Lebanese parliament failed for the tenth time in a row to hold a session to elect the country's new president to replace Michel Suleiman whose terms ended on May 25.
As in the previous sessions , the vote could not be held as lawmakers allied with the Iranian backed Hezbollah militant group boycotted the voting for lack of agreement on a consensus president.
Berri adjourned the session to elect a new president to September 2 , 2014
After Geagea secured 48 votes last April 23, the Hezbollah led March 8 alliance including FPM leader MP Michel Aoun walked out from the parliament to make sure there was no quorum to elect a president. They continued their boycott of the parliament during the other sessions that followed .
Aoun has not announced his candidacy but he aspires to become a consensual nominee
"I will announce my nomination when the political situation in parliament becomes clear and when (the current candidates) are dismissed," Aoun said last June.
Syrian President Bashar Assad threw his support behind Aoun's candidacy last June describing him as an "honest man," and saying he would welcome his election as the next Lebanese president, but Assad's endorsement did not help the FPM leader. Even Hezbollah did not openly endorse Aoun's candidacy so far.