Another Israeli drone crashes near Baghdad, Iraq airport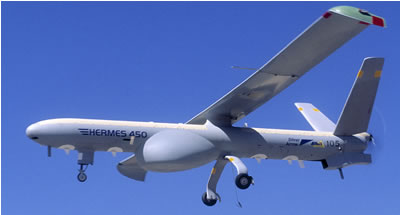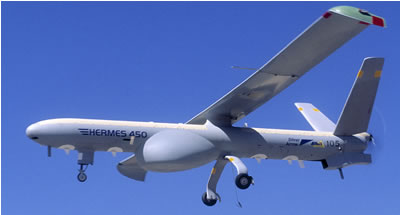 An Israeli Hermes drone crashed near the Baghdad Airport according to Lebanon's "Al-Mayadin" TV channel, making it the third Israeli UAV to be intercepted in one week.
The report said that "US embassy security staff have rushed to the crash site and collected the debris and the remains of the downed Israeli drone."
The pro Iranian TV Al-Mayadin claimed the drone was shot down.
On Monday, Hamas claimed to have recovered the remains of a small Israeli drone in the Gaza Strip.
The Izz ad-Din al-Qassam Brigades, the armed wing of Hamas, claimed to have shot down the drone over east Shuja'iya in Gaza City. The group announced on its Arabic Twitter account that a "Zionist reconnaissance plane" had been captured. The IDF has neither confirmed nor denied the report.
Earlier this week, Iran said it had recovered an Israeli spy drone over one of its nuclear sites. On Tuesday, the Iranian Revolutionary Guard Corps (IRGC) threatened Israel with a military response after it claimed that a Hermes spy drone was shot down down over its Natanz nuclear facility. Natanz is some 240 kilometers (150 miles) south of the Iranian capital of Tehran.
An Israeli source told Channel 2, "It's difficult to say if this is an Israeli UAV or not. From the pictures, it is clear that we are talking about some sort of aircraft but it is not certain that this is an Israeli or even a UAV."
He added, "Bringing down a UAV is no simple matter because it is only a very small target and you need a lot of luck to hit it. Perhaps the Iranians themselves built the aircraft and then brought it down. From the film it seems like the Iranians collected the parts and arranged them on the ground as presented because aircraft don't fall out of the sky like that."
The Hermes 450m manufactured by Elbit Systems Ltd. , is a medium size multi-payload UAV, designed for tactical long endurance missions. It has a flight endurance of over 20 hours, with a primary mission of reconnaissance, surveillance and communications relay, according to Israeli media