5 Syrian rockets landed in Golan after rocket attack from Lebanon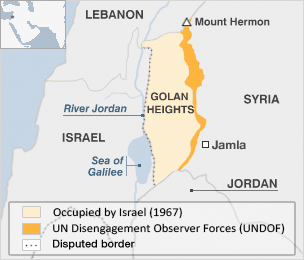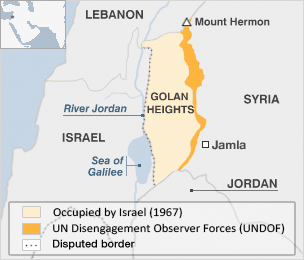 Five rockets from Syria landed across the border with Israel in the Golan Heights overnight between Saturday and Sunday, according to a report by Israeli newspaper Jerusalem Post
The rockets landed in open areas and no injuries were initially reported. Multiple alert sirens sounded in the Golan Regional Council warning of the attack, the daily added.
The launching of the rockets  from Syria came hours after a separate incident on Saturday night in which a rocket fired from Lebanon hit a building in an open area in northern Israel
Two children were lightly injured by shrapnel and four people were suffering from shock as a result of the attack, the Israeli daily added.
The  Israeli Army confirmed the strike just before midnight , saying that a rocket fired from Lebanon had struck an area of open ground east of Acre causing no damage or injuries.
The rocket set off sirens across northern Israel.
No group immediately claimed responsibility for the attack.
On the other hand , Lebanon's  news agency NNA, citing its correspondent in Tyre, said at least  two  rockets were fired towards Israel and that the Lebanese army had encircled the suspected launch area.
Earlier Saturday evening the lebanese Army Command announced that  an Israeli drone violated Lebanese airspace and staged circular flights over several southern  towns and villages.