Gemayel calls Aoun's proposal for presidential poll "disastrous"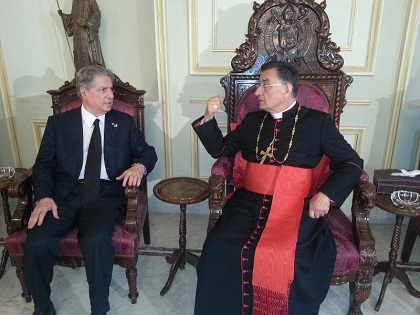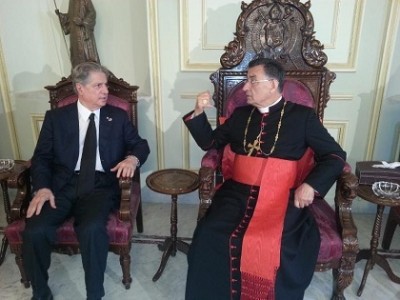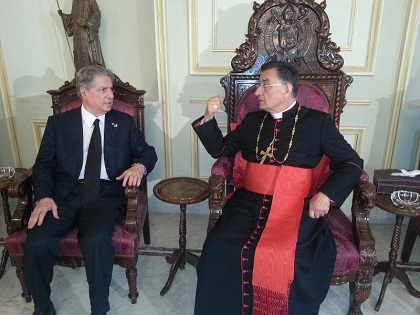 Former Lebanese president and Phalange Party leader Amin Gemayel said the Change and Reform bloc's proposal for the popular election of Lebanon's president could be appropriate in the future, but it might prove disastrous for the country if passed now.
"I made a similar proposal twenty-five years ago, and at that time its implementation was possible," Gemayel said at a press conference, after a meeting with Maronite Patriarch Bechara Boutros al-Rai on Friday.
"As for today, if such a law was approved the results could be disastrous for Lebanon and the Christians."
He added that "the draft could be proposed again in the future," and called for "an initiative to encourage Hezbollah and the Change and Reform bloc to re-open the parliament for the election of a president."
"We should be safeguarding the presidency since Lebanon is the only country in the region that enjoys a Christian president," Gemayel stressed.
The Change and Reform bloc MPs submitted Thursday a draft law to the parliament to amend the constitution to allow the Lebanese people to directly elect the president, LBC television reported.
Change and Reform bloc leader MP Michel Aoun first proposed the idea in June to resolve the presidential deadlock.
Aoun said that his proposal lies in allowing only the Christians to decide who the candidates should be.
He proposed that the election of the head of state to be done in two stages, to avoid the same scenarios that parliamentary sessions are witnessing.
He suggested that in the first stage, Christian voters should choose two candidates, and in the second stage, all Lebanese citizens would vote to choose on of the two.
The two rival blocs that dominate politics have not managed to elect a successor to former President Michel Suleiman, whose term expired on May 25.
The Lebanese parliament has failed for ten times in a row to elect a president to succeed Michel Suleiman, whose term ended on May 25.
Each time it was unable to reach a quorum as March 8 parliamentarians affiliated with the Iranian backed Hezbollah militant group and Aoun's Change and Reform bloc did not attend most of the sessions.
Future Movement bloc MP Jamal Jarrah told LBCI on Friday:
" The Change and Reform bloc's proposal is one of the most dangerous proposals for Christians and Aoun has suggested it because he is allied with Hezbollah and AMAL. Should these alliances change, Muslims will then decide who should be the Lebanese president.
The Muslims form about 70 % of the Lebanese population