15 more Hezbollah fighters killed in Syria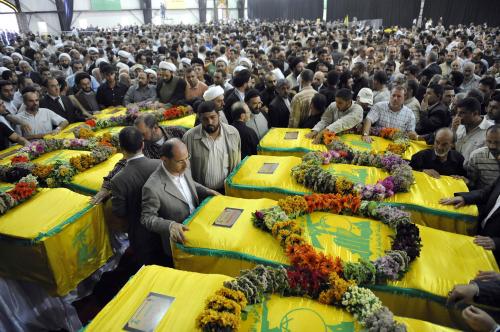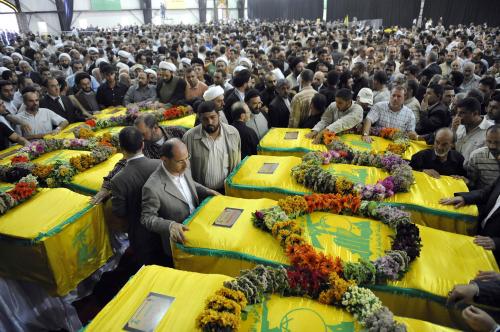 Another 15 fighters from Lebanon's Hezbollah had been killed in recent battles against Syrian rebels in the village of Flita in Syria's mountainous Qalamoun region on the border with Lebanon,  the opposition National Syrian Coalition claimed on Thursday
"In Qalamoun, 15 members of the terrorist Hezbollah militia have been killed in clashes with revolution fighters in the outskirts of Flita," the coalition said in a statement  that was issued on Thursday.
The  coalition  also claimed that the rebels captured several new positions in the Qalamoun region.
On Thursday, the Syrian Observatory for Human Rights, an opposition-aligned group that documents causalities from the more than 3 year old civil war, reported that at least 561 Hezbollah fighters had been killed in Syria since it began openly fighting on the side of the regime early last year.
Tens of thousands of Hezbollah fighters are actively trying to save the Assad regime despite the Baabda accord which calls for distancing Lebanon from the Syrian conflict.