Harb calls for a half-plus-1 quorum for presidential elections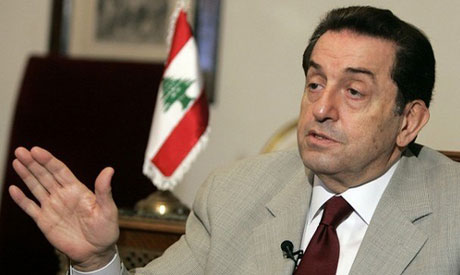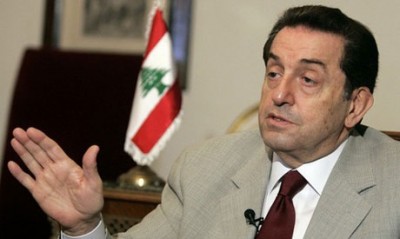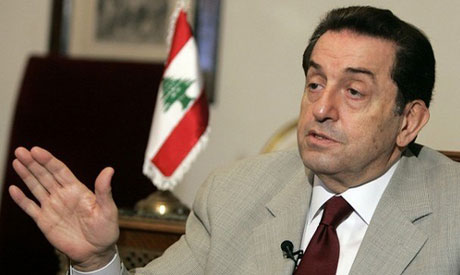 harbLebanon Telecommunications Minister Boutros Harb called for the adoption of half-plus-one majority quorum instead of two-thirds quorum to hold the presidential elections, which have been hampered for a few months due to the boycott of the parliamentary blocs affiliated with Hezbollah and Michel Aoun's Free Patriotic Movement, according to local media reports .
"I have presented to Speaker Nabih Berri a new proposal that includes a solution for the impasse. It is an honest solution, which [calls] for adhering to the state and the National Pact and adopting the half-plus-one quorum to hold the presidential elections," Harb said Monday during a press conference.
"According to Article 49 of the constitution, the necessary quorum to hold the presidential elections after the first round is the absolute majority and not the two-thirds majority," Harb stressed
Harb accused the Hezbollah-led March 8 alliance of hampering the elections in an attempt to make FPM leader MP Michel Aoun win the elections.
"Is the arrival of one particular person to the presidency more important than security and the system? Is it acceptable to stand and wait for a seemingly impossible agreement to secure Aoun's victory ?" Harb asked.
The Lebanese parliament failed on August 12 for the tenth time in a row to hold a session to elect the country's new president to replace Michel Suleiman whose terms ended on May 25.
As in the previous sessions , the vote could not be held as lawmakers allied with the Iranian backed Hezbollah militant group boycotted the voting for lack of agreement on a consensus president.
Parliament Speaker Nabih Berri adjourned the session to elect a new president to ASeptember 2 , 2014
There are serious concerns that a prolonged vacuum at the Baabda presidential place would affect Lebanon's power-sharing system under which the president should be a Christian Maronite, the speaker a Shiite and the PM a Sunni.
After Lebanese Forces leader Samir Geagea secured 48 votes last April 23, the Iranian backed Hezbollah and its allies including Aoun and MP Suleiman Franjieh walked out from the parliament to make sure there was no quorum to elect a president. They continued their boycott of the parliament during the other sessions that followed .
Aoun has not announced his candidacy but he aspires to become a consensual nominee
"I will announce my nomination when the political situation in parliament becomes clear and when (the current candidates) are dismissed," Aoun said last month