Lebanese army regains control of Arsal amid Hariri return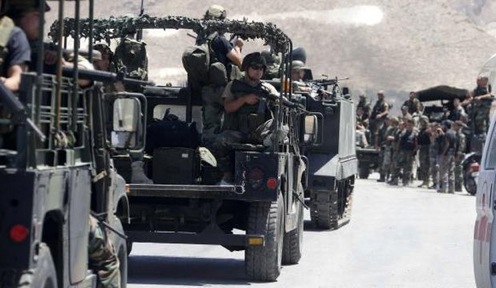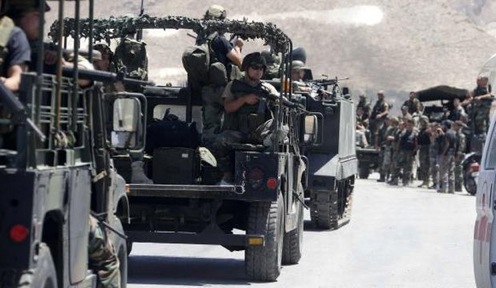 Beirut, Lebanon- The Lebanese army retook control of the city of Arsal on Thursday after Islamist militant groups from Syria withdrew back across the border, part of a ceasefire negotiated by Lebanon's Association of Muslim Scholars. The latest developments in the eastern border town come as former Prime Minister Saad Hariri returned to Lebanon for the first time in three years following a self-imposed exile.
The truce allowed Lebanese troops to secure the release of seven soldiers, while ambulances were also able to enter the town to evacuate casualties.
Sheikh Raed Hleihel, a member of Lebanon's Association of Muslim Scholars who helped negotiate the truce told Asharq Al-Awsat: "The ceasefire agreement between the insurgents and the army was very important to avoid exposing civilian lives to danger, and the same goes for allowing humanitarian aid into the besieged town."
He added that the "insurgents" represented a number of groups, with local and international media reporting that the majority of fighters belonged to the Al-Qaeda-affiliated Al-Nusra Front. Lebanese military and security forces had been fighting Islamist militants from across the border since last weekend—this represented the first time that Islamic extremists from Syria were able to carry out a large-scale incursion into Lebanon, increasing Lebanese fears of spillover.
"I can confirm that the situation in Arsal is now calm following a series of negotiations with the insurgents," Hleihel said.
Lebanon's Association of Muslim Scholars had been close to negotiating a ceasefire on Wednesday when a delegation from the group came under fire from unknown assailants, injuring a number of delegation members.
Negotiations continued on Thursday, with representatives including the Mufti of Baalbek Sheikh Bakr Al-Refae'i, as well as Sheikh Samih Izz Al-Din from Arsal. The "insurgents" were represented by Abu-Malik Al-Shami, who previously negotiated the release of nuns captured in the Syrian town of Maaloula.
As for the insurgents' demands, Sheikh Hleihel told Asharq Al-Awsat: "Their only demand was to ensure that the Syrian refugees in Arsal are not intimidated."
He expressed optimism that the truce would hold, saying: "We thank God that with the departure of the insurgents to the outskirts and the surrounding hills, and into Syria, we no longer need bombardment and battles which expose innocent civilians to danger. The most important thing is that they have left Arsal and are no longer occupying it."
In comments to Asharq Al-Awsat, Arsal resident Mohamed Al-Hujairi confirmed that the armed fighters have departed the town. "The Lebanese army has tightened its grip on all the security checkpoints inside and outside of the town, with the exception of one exit which was left open to allow the insurgents to withdraw towards the Syrian border."
The latest developments in Arsal come as former Prime Minister Saad Hariri returned to Lebanon as a political crisis over electing a new president continues to drag on.
Many Lebanese hope that Hariri, head of the Future Movement, will be able to break the political deadlock that has gripped the country since before former president Michel Suleiman stepped down in late May. Future Movement official Rached Fayed told Lebanon's The Daily Star: "Hariri has come to stay. He was to return to Lebanon sooner or later, but his presence here now is needed by allies and foes alike, for the sake of boosting Sunni moderation."
Asharq Al-Awsat