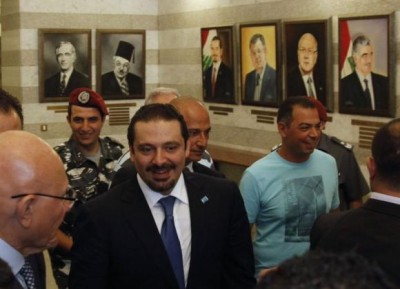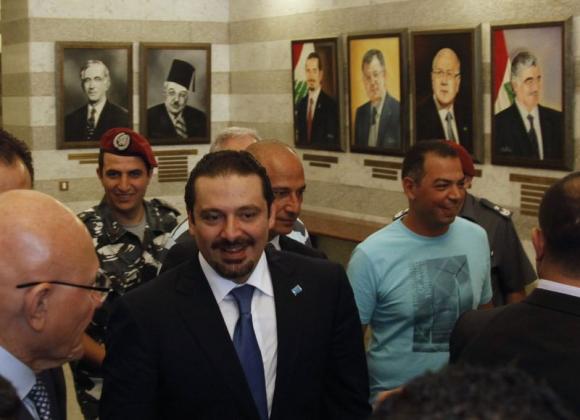 Former Lebanese prime minister Saad al-Hariri arrived in Lebanon on Friday in his first visit to the country in three years.
Footage broadcast by local television stations showed Hariri arriving at government headquarters in Beirut, where he was due to meet Prime Minister Tammam Salam.
Hariri, Lebanon's most influential Sunni politician, has been in self-imposed exile between France and Saudi Arabia since 2011. He left the country after his government was toppled by a coalition including the Iranian-backed Shi'ite group Hezbollah.
A statement issued by his press office said the Future Movement chief arrived in Beirut from Jeddah, Saudi Arabia, at dawn Friday.
He visited the grave of his father , former PM Rafik Hariri in downtown Beirut and then headed for talks with Salam, it added.
He left the Grand Serail after the 50-minute talks without making any statement.
His return coincided with serious challenges against the government, namely the recent spread of militants to the border town of Arsal in eastern Lebanon, where they battled Lebanese Army troops, leaving deaths and damages.
On Wednesday, Hariri announced that Saudi Arabia was providing the Lebanese army with an additional $1 billion in aid.
Hariri, 44, has constantly voiced his unconditional support for the Lebanese army, calling it a "red line" not to be crossed.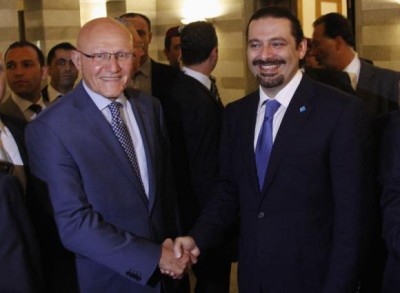 The funds are in addition to the $3 billion Saudi Arabia pledged in December to help strengthen Lebanon's armed forces with the purchase of weapons from France.
Update:
– Future Movement Secretary General Ahmad Hariri was quoted by NOW as saying that his party leader had returned to Lebanon because he believes protection of the country from the dangers of Islamic extremism is more important than his own personal safety.
"Saad Hariri believes that the Lebanese must confront the dangers [facing] Lebanon with moderation and by securing coexistence," Ahmad Hariri told NOW on Friday.
He added that the surprise appearance is the result of "a total conviction that Lebanon must be protected from terrorism and that moderate [Islam] must be secured despite the difficult security situation."
"His national conviction necessitates that he be present among the Lebanese because his life is not worth more than all Lebanese especially in these difficult circumstances."
-Phalange Party leader Amin Gemael contacted Hariri to congratulate him on his return to Beirut.
– PM Salam described his meeting with Hariri as excellent and said a statement will be issued soon by his press office on the matter.
– U.S. Ambassador David Hale visited Hariri at the Center House in Beirut.
– Speaker Nabih Berri telephoned Hariri to congratulate him on his return.
–
Reuters/YL/NOW
This error message is only visible to WordPress admins
Error: No connected account.
Please go to the Instagram Feed settings page to connect an account.