UK's first Muslim cabinet minister resigns over Gaza policy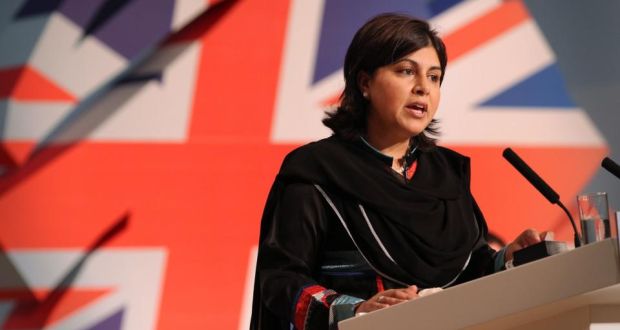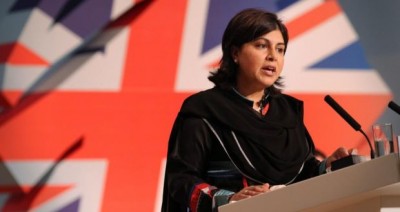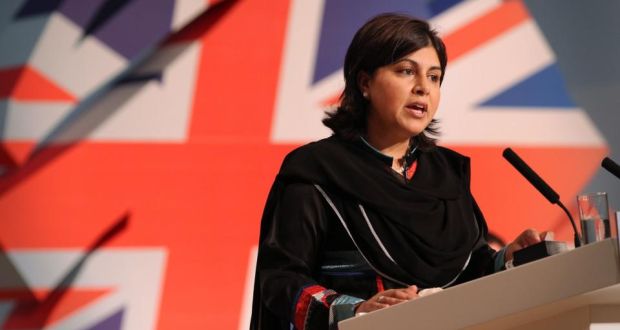 Britain's first Muslim cabinet member has resigned from her position as a minister in the foreign office, saying she could no longer support the government's policy on the conflict between Israel and Hamas.
Sayeeda Warsi, a baroness who sits in the upper house of parliament, branded the government's policy on Gaza "morally indefensible" and detrimental to Britain's national interest.
Ms Warsi informed prime minister David Cameron that she could no longer support the Government's stance on the issue.
Chancellor George Osborne immediately hit back, saying her decision was "unnecessary" and insisting that ministers were committed to working to secure peace in the region.
"This a disappointing and frankly unnecessary decision," he said. "The British Government is working with others in the world to bring peace to Gaza and we do now have a tentative ceasefire which we all hope will hold."
In her resignation letter, Ms Warsi said: "My view has been that our policy in relation to the Middle East peace process generally, but more recently our approach and language during the current crisis in Gaza, is morally indefensible, is not in Britain's national interest and will have a long-term detrimental impact on our reputation internationally and domestically."
Her resignation appeared to have caught No 10 by surprise, with Mr Cameron currently out of the country on holiday.
The departure is a heavy blow to the prime minister – both because of the way that it highlights divisions within the Tory ranks over Middle East policy and because it marks the loss of a woman minister at a time when he has been trying to promote more women in Government.
A Downing Street spokesman said: "The prime minister regrets that Baroness Warsi has decided to stand down and is grateful for the excellent work that she has done, both as a minister and in opposition.
"Our policy has always been consistently clear – the situation in Gaza is intolerable and we've urged both sides to agree to an immediate and unconditional ceasefire."
London mayor Boris Johnson paid tribute to Ms Warsi, saying he hoped she would make a return to the government soon, while he condemned the Israeli action as "disproportionate" – a word Mr Cameron and foreign secretary Philip Hammond have consistently avoided.
"I can't for the life of me see how this can be a sensible strategy," he said during a LBC radio phone-in. "I think it is disproportionate, I think it is ugly and it is tragic and I don't think it will do Israel any good in the long run."
Irish Times