Saudi Arabia grants Lebanon army an additional 1 $ billion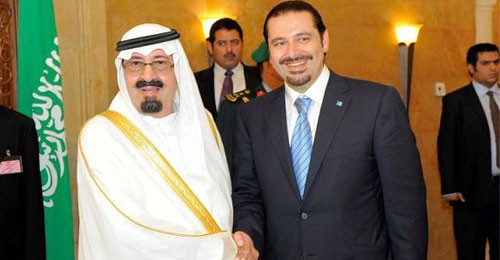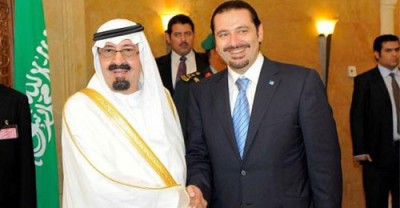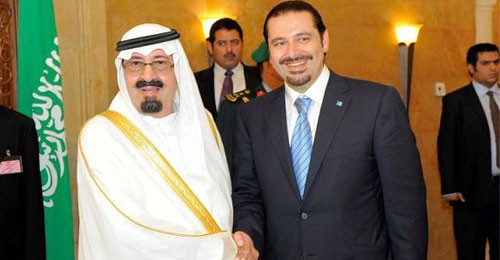 Saudi Arabia has granted $1 billion in aid to Lebanese armed forces, state news agency SPA said, as they battle Islamist militants who seized a border town in the worst spillover yet from Syria's three-year-old civil war.
At least 17 Lebanese soldiers have been killed and 22 are missing in the last five days of violence in and around the town of Arsal. The two sides agreed a 24-hour ceasefire on Tuesday .
Former Lebanese Prime Minister Saad al-Hariri, who has close links to the Saudi royal family, announced the aid after visiting King Abdullah on Tuesday evening, SPA said.
The aid would help Lebanese armed forces "maintain the security and stability of Saudi Arabia's sister country, Lebanon," Hariri was quoted by the Saudi agency as saying.
Lebanon, which is still trying to rebuild after its own 1975-1990 civil war, has been buffeted by violence linked to the Syrian conflict, including rocket attacks, suicide bombings and gun battles.
But the assault on Arsal was the first major incursion into Lebanon by Sunni militants who officials have identified as hardliners belonging to the Nusra Front, al Qaeda's branch in Syria, and Islamic State, which has seized large areas of Iraq and Syria.
Lebanon has officially tried to distance itself from Syria's conflict, but the country's powerful Shi'ite movement Hezbollah has sent fighters to aid President Bashar al-Assad, an Alawite. Assad, like Hezbollah, is backed by Shi'ite power Iran.
The rebels fighting to overthrow Assad are overwhelmingly Sunni and have received support from regional Sunni powers including Saudi Arabia.
While Saudi Arabia is a leading supporter of the Syrian insurgency, it says it backs moderate rebels and shuns hardline Islamist militants. The kingdom fears the conflict could reinvigorate a threat from militants within its own borders.
Saudi Arabia granted last year $3 billion to the Lebanese army.
The Saudi grant was described by former president Michel Suleiman "as the largest ever given to the country's armed forces and represents the more proactive role Saudi Arabia is playing in Middle Eastern politics.
Riad Kahwaji, founder and CEO of the Institute for Near East and Gulf Military Analysis in Beirut and Dubai said last March that the "Saudi grant is double the existing budget of the military and the centralized government will have more power and will be well-equipped to deal with the security threats. In addition, the capability will present a counterbalance to Hezbollah, which is the main anchor of military might in Lebanon."
"The Lebanese Army will have access to weaponry worth $3 billion from France," he said. "The Lebanese follow the French doctrines and are expected to equip their special forces, naval capabilities and air support capabilities." Kahwaji said
YL/Reuters