Iran to dump Maliki and seek an alternative to hold Iraq together, report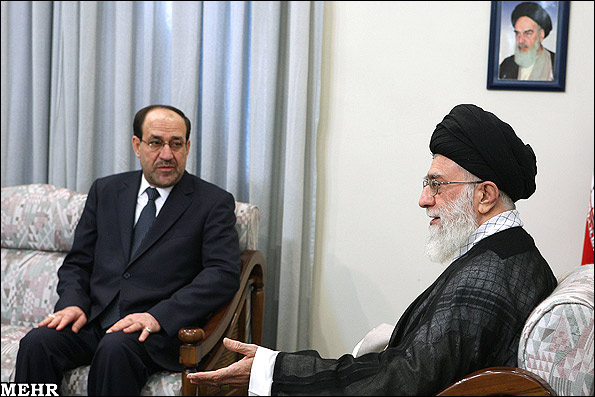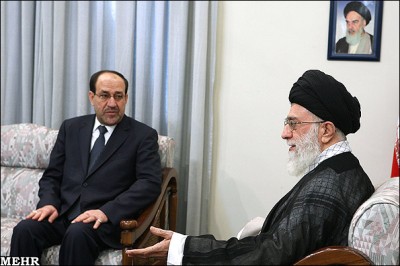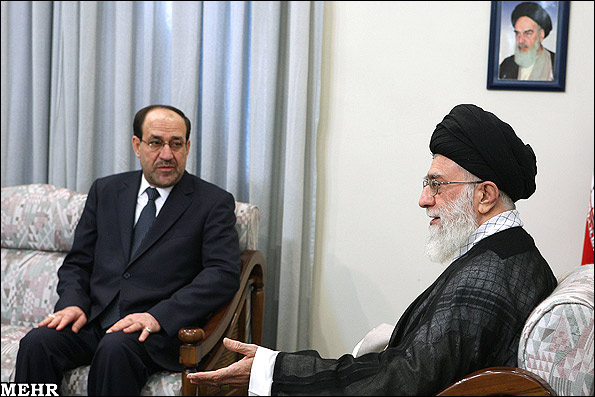 Regional power broker Iran believes Iraqi Prime Minister Nuri al-Maliki is no longer able to hold his country together and is looking for an alternative leader to combat a Sunni Islamist insurgency, senior Iranian officials said on Tuesday.
Political deadlock since an inconclusive general election in April has paralyzed efforts to fight back against Islamic State rebels who have captured swathes of northern and western Iraq and Syria and have threatened to march on Baghdad.
One Iranian official, who spoke to Reuters on condition of anonymity, said Tehran was working with Iraqi factions to seek a replacement for Maliki, but there were few viable alternatives.
"We have reached the conclusion that Maliki cannot preserve the unity of Iraq anymore, but Ayatollah (Ali) Sistani still has hopes," said the Iranian official, referring to Iraq's top Shi'ite cleric.
"Now, Ayatollah Sistani also backs our view on Maliki."
"There are not many candidates who can and have the capability to preserve unity of Iraq. Our ambassador to Iraq has had some meetings in the past days with relevant groups and some of the candidates," the first Iranian official said. Political allies said Maliki, seen as an authoritarian figure whose sectarian agenda has destabilized Iraq, had no intention of stepping aside despite mounting pressure from Sunnis, Kurds, some fellow Shi'ites and now Iran.
Maliki, a relative unknown when he came to office in 2006, has stayed on in a caretaker capacity since the April vote and said he would seek a third term, despite widespread opposition.
An Iraqi minister, speaking on condition of anonymity because of sectarian tensions within the caretaker government, confirmed that there was a marked change in the position of Tehran, the biggest foreign influence in Iraq.
The United States has urged Iraqi politicians to form a more inclusive government that can unify Iraqis and take on the Islamic State, the al-Qaeda spinoff that swept through the north in June, almost unopposed by Maliki's U.S.-trained army.
The task gained more urgency over the weekend after the group captured three more towns and a fifth oilfield and reached a major dam after routing Kurdish fighters, who were seen as one of the few forces that could stand up to the militants.
CALIPHATE
The Islamic State, which has declared a caliphate in parts of Iraq and Syria it controls, poses the biggest threat to Iraq's security since the fall of Saddam Hussein in 2003 in a U.S.-led invasion. A senior Iranian security official said Tehran was far more concerned with stabilizing Iraq than with standing by Maliki, whom it long supported. "With Maliki in power, Iraq will be divided. To fight against the Islamic State, Iraq needs a powerful government and we back this idea. A divided Iraq is a threat to Iran's national security," the second official said.
Political bickering and complex procedures are holding back efforts to form a power-sharing government as the Sunni Islamic State consolidates and fuels sectarian tensions that have returned violence to levels not seen since 2006-2007.
According to the constitution, Iraq's president has until Friday to ask the person nominated by the biggest bloc in parliament to form a government within 30 days.
But a dispute has arisen in the dominant Shi'ite alliance. Maliki insists his State of Law coalition which won 94 seats in the April parliamentary election is the biggest, while others say it should be counted as part of the alliance and therefore is not entitled to nominate a prime minister on its own.
Maliki, whose sectarian policies critics say have pushed some Sunnis including powerful and heavily-armed tribes to support the Islamic State, has shown no sign of readiness to let go of power.
After spending years on the run abroad plotting Saddam's downfall, he was thrust into power with the support of the United States and enjoyed strong backing from former President George W. Bush even as his sectarian agenda grew.
Maliki placed political loyalists in the military and government, sidelining Sunnis.
His core supporters dismissed talk of alternatives.
"Everything that has been said about changing our candidate for the prime minister post is baseless," said Mohammed al-Saihoud, a State of Law MP.
"State of Law is the biggest bloc in parliament and our only candidate is Nouri al-Maliki. It's our constitutional prerogative and we are determined to stick to this right."
Speculation has been rising that the ruling Shi'ite coalition, the National Alliance, would favor a new prime minister to end the political stalemate.
The Iraqi minister said several names have been floated.
National Alliance chief Ibrahim Jaafari, who was Maliki's predecessor, is seen as more moderate. But the trained physician was seen as ineffective against rising sectarian violence when he was in office.
Jaafari spent almost a decade in Iran from 1980 to escape Saddam's crackdown on a clandestine Shi'ite Islamist movement.
Ahmad Chalabi, the secular Shi'ite politician whose false assertions about weapons of mass destruction encouraged the Bush administration to invade Iraq, is another contender, political sources say.
Iraqi officials say behind-the-scenes attempts have been made to give Maliki a face-saving exit. Under the proposal, Vice President Khudhaier al-Khuzaie would become prime minister and Maliki would take his largely honorific job.
Much will depend on whether Maliki's powerful allies in the State of Law bloc, like Transport Minister Hadi al-Amiri, continue to support him in the face of growing opposition.
"Speaking about dissenting from State of Law is baseless. State of Law is still tightly holding together," said Razzaq Muhaibis, an MP who belongs to Amiri's Badr Organisation, once an armed Shi'ite militia.
"We had a meeting today and we decided that we will stick to Nuri al-Maliki as our candidate for the Prime Minister post," Muhaibis said.
Maliki's fate also hinges on whether Deputy Prime Minister Hussain al-Shahristani, who heads a group of independents inside State of Law, is prepared to stick by him.
He and other allies may take their cue from Sistani, the reclusive cleric seen as the voice of reason by millions of Iraqis, who has made it clear that it is time for Maliki to go.
"People like Amiri and Shahristani may decide to listen to the powerful clergy based in the sacred city of Najaf," said the minister. "In that case he (Maliki) is finished."
Under Iraq's governing system in place since the post-Saddam Hussein constitution was adopted in 2005, the prime minister is a member of the Shi'ite majority, the speaker a Sunni and the largely ceremonial president a Kurd.
Reuters