Israel, Hamas agree to 72-hour cease-fire in Gaza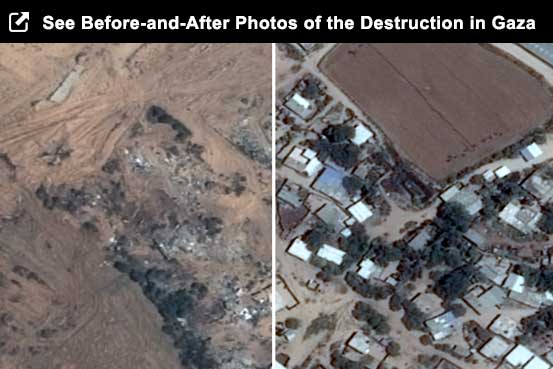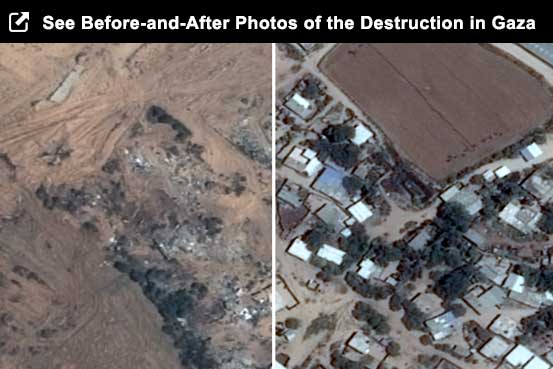 Israel and Hamas agreed to a 72-hour cease-fire in Gaza starting Tuesday as Israeli forces were winding down their monthlong campaign in the Palestinian territory.
The deal followed Israel's pullout of most of its forces from the Gaza Strip over the weekend. The military said Monday that it had completed the core mission of its operation—neutralizing tunnels that militants used for cross-border attacks. But Israel said it remained on alert to relaunch the offensive if rocket fire from Gaza persisted.
No previous cease-fire in this conflict has lasted more than a day, but U.S. officials said they were hopeful that this one would work. The truce brokered by Egypt set the stage for a new round of indirect talks in Cairo between Israel and the Islamist rulers of Gaza on terms for ending the deadliest of their three conflicts in less than six years.
Both sides are under pressure to stop fighting. Israel said it destroyed more than a third of Hamas's estimated arsenal of 10,000 rockets and razed more than 30 tunnels. The fighting left Hamas in charge of a territory with severe shortages of electricity and clean water and at least 260,000 of its 1.8 million people displaced, the U.N. said.
U.S. pressure on Israel to scale back its operation and negotiate a durable cease-fire had been growing in recent days, reflecting what American officials described as the administration's shock at the number of times in which Israeli shell fire had struck U.N.-run schools where displaced Palestinian civilians sought shelter from the fighting.
In recent private meetings, the U.S. officials said they told their Israeli counterparts that the strikes—including one on Sunday in the southern city of Rafah in which Gaza health officials said 10 Palestinians were killed—made it harder for the U.S. to continue supporting and defending the broader military operation.
Since the conflict began on July 8, more than 1,800 Palestinians have been killed, according to Gaza's health ministry. Israel said it lost 64 soldiers and three civilians.
To dial up the pressure further, the Obama administration also decided to step up public criticism of incidents in which civilians were killed and urged Israel to take steps to better protect noncombatants.
The State Department reaction to the strike outside the U.N. shelter on Sunday was the most pointed to date. Spokeswoman Jen Psaki said the U.S. was "appalled by today's disgraceful shelling." U.S. officials said the wording was meant to signal to Israel that the administration has reached what American officials described as "a breaking point".
U.N. Secretary-General Ban Ki-moon called the strike in Rafah "a moral outrage and a criminal act."
Israel said it had launched a missile targeting militants on a motorcycle as they passed in front of the U.N. school. Shrapnel hit those inside the shelter, the U.N. said.
Israeli officials say the military takes precautions to avoid civilian casualties and has accused Hamas of using civilians as shields by operating in populated areas.
Prime Minister Benjamin Netanyahu has chafed at pressure from Washington over Israel's conduct in the war, and it is unclear what impact, if any, the public and private messages conveyed by U.S. officials in recent days had on his decision-making.
Palestinian and U.N. officials said most of those killed in Gaza were civilians. But Israeli officials estimate the civilian casualty rate in the current campaign at around 50 %. The U.S. believes the percentage is closer to 70%, based on estimates from the U.N. and other organizations and evaluated by American officials.
The Obama administration welcomed diplomatic breakthrough in Cairo. "We strongly support this latest proposal for a 72 hour cease-fire and urge both parties to respect it completely," said Ms. Psaki, the spokeswoman.
The agreement came on the heels of a seven-hour unilateral Israeli truce on Monday that appeared to be a response to U.S., U.N. and European criticism. It curtailed but didn't stop the violence.
Israeli forces held fire in parts of Gaza but continued shelling suspected Hamas positions in at least five cities and towns, international aid workers said. By evening, Gaza's health ministry said, 18 Palestinians had been killed, a relatively low daily toll.
Hamas and allied Gaza militants allies ignored the truce and fired 86 rockets at Israel during the day, the Israeli military said.
Six minutes after the truce period began, an apparent Israeli airstrike demolished a three-story house in the Shati refugee camp north of Gaza City, killing an 8-year-old girl and wounding 30, the health ministry said.
A spokeswoman said the military was investigating the strike in Shati.
The cease-fire talks in Cairo will be complicated by divergent terms set by Hamas and Israel.
Hamas said it would seek a full Israeli withdrawal from Gaza, an end to an Israeli and Egyptian blockade of the territory imposed when Hamas took over seven years ago, the release of Hamas prisoners held by Israel and international assistance in the reconstruction of Gaza.
Israel has demanded that Gaza be demilitarized requiring the unlikely cooperation of Hamas in giving up its significant arsenal.
But Egypt's mediation effort appears to have stronger backing from the Palestinian side than previous ones. Hamas rejected an Egyptian cease-fire proposal last month, saying it had not been consulted about it and that it didn't meet its chief demands for a truce.
Hamas spokesmen Sami Abu Zuhri and Fawzi Barhoum said early Tuesday that the group had agreed and would be sending a delegation out of Gaza. An official from Hamas's military wing said the group viewed this as the first step to a long-term truce with Israel.
U.S. officials, who brokered a three-day truce accord that fell apart in its first hours last Friday, said the changing circumstances gave them hope that the talks in Cairo could succeed.
Even as Israel pulled back most of its troops, Mr. Netanyahu said Monday that the country was ready to continue the military operation unless militants from Gaza stop firing rockets. Israeli officials said troops would remain massed along the border.
"The battle in Gaza continues," he said after huddling with military chief in southern Israel.
But Mr. Netanyahu's unilateral troop pullback and suspension of cease-fire talks came under criticism in Israel.
Foreign Minister Avigdor Lieberman told a parliamentary committee Monday that the prime minister had left Israel in a vulnerable "limbo"—without a cease-fire or a decisive defeat of Hamas.
Other Israeli officials said international criticism of Israel made it unthinkable to escalate the offensive and try to crush Hamas.
"I don't see any major military steps" ahead, said Gadi Shamni, a former commander of the military's Gaza division. "Israel lost legitimacy."
Before the temporary truce on Monday began, an Israeli airstrike in Jabalia killed an intelligence chief for Islamic Jihad, a militant group fighting alongside Hamas, according to Israel. The man, Danian Mansour, oversaw rocket fire at Israel, the military said.
In Jerusalem, police said a Palestinian man went on a rampage with a construction excavator, fatally striking an Israeli pedestrian and overturning a bus before a police officer shot him dead. Mayor Nir Barkat called it a terrorist attack. The bus driver and the only two passengers, all Israelis, were slightly injured, a medical worker said.
WSJ