Jumblatt: Lebanon Druze, Christians on the verge of extinction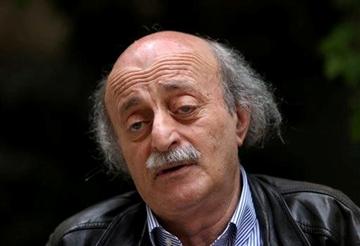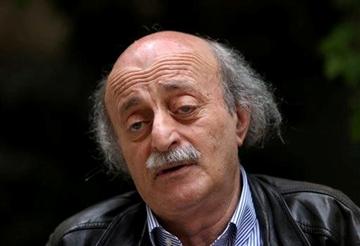 Progressive Socialist Party leader MP Walid Jumblatt said that the Druze and the Christians in Lebanon were on the verge of extinction.
"The Druze and the Christians are on the verge of extinction. The Druze have played their role during the era of Emir( Prince) Fakhreddine [II], and the Christians have played an important role in the history of Lebanon, but have not learned their lessons," Jumblatt told As-Safir newspaper in remarks published Friday.
Jumblatt also called on the Christian parties to reconcile and agree on a consensual president to fill the power interregnum.
"It is about time [the Christians] reconciled under the umbrella of Maronite Patriarch Beshara Boutros al-Rai and agreed on an consensual president," he said.
He also said that the Druze could not form a separate state independent from Lebanon.
"Any Druze who thinks that it is possible to build a project that is separate from Lebanon is crazy and suicidal. We are Lebanese and Arab."
Jumblatt also hailed the Future Movement leadership's "moderate" speeches, but said that the Sunnis in Lebanon were leaning towards extremism.
"The speeches of Saad Hariri and Fouad Siniora are very important, but the Sunni population are in a different [mood]," he said.
"The speeches proclaiming moderate Islam are important, but the [people] change and we are witnessing [this change] noticeably in the Roumieh prison, in Tripoli, in western Beqaa and in Arsal," he added.
After his meeting last weekend with Hezbollah chief Hassan Nasrallah , Jumblatt has been warning of the threat of the Sunni terrorist group the Islamic State of Iraq and the Levant (ISIL) stressing the need for moderate Islam to hold sway over those susceptible to extremist thought.
Hezbollah's role in the Syrian civil war is reportedly behind the presence of the radical Syrian Islamists group in Lebanon.
Background
The Lebanese parliament failed on July 23 and for the ninth time in a row to hold a session to elect the country's new president to replace Michel Suleiman whose terms ended on May 25.
As in the previous sessions , the vote could not be held as lawmakers allied with the Iranian backed Hezbollah militant group boycotted the voting for lack of agreement on a consensus president.
There are serious concerns that a prolonged vacuum at the Baabda presidential place would affect Lebanon's power-sharing system under which the president should be a Christian Maronite, the speaker a Shiite and the PM a Sunni.
YL/NOW