Hezbollah Commander who triggered the 2006 war Killed in Iraq
A commander with the Lebanese militant group Hezbollah was recently killed while on a "jihadi mission" in Iraq, officials in Lebanon said Thursday.
The officials, who are close to the Shiite Hezbollah, said that Ibrahim Mohammed al-Haj was killed sometime in the past week.
They did not provide any details on his mission or circumstances of his death and spoke on condition of anonymity because they were not authorized to talk to media.
It was the first known Hezbollah death in Iraq since Sunni extremists with the Islamic State captured large parts of the country north and west of Baghdad in June.
Iraqi officials have said that a handful of advisers from Hezbollah are offering front-line guidance to Iraqi Shiite militias fighting the Sunni extremists north of Baghdad. But it is not known if — beyond the advisers — any Hezbollah fighters are fighting along Iraqi Shiite militiamen.
Last year, Hezbollah fighters openly joined Syrian President Bashar Assad's forces in a decision that has fueled sectarian tensions in Lebanon.
On Thursday, Hezbollah's Al-Manar TV aired footage of al-Haj's funeral that was held in the Lebanese eastern town of Mashghara on Wednesday. The funeral was attended by top Hezbollah officials, including the head of the group's parliamentary bloc Mohammed Raad and Minister of Industry Hussein Haj Hassan.
Al-Manar referred to al-Haj as "commander," saying he died while "performing his jihadi duties" — a term used by the group when its members are killed in action. Al-Haj's coffin, draped in the group's yellow flag, was carried by Hezbollah fighters in uniform who walked on a red carpet as a band played music.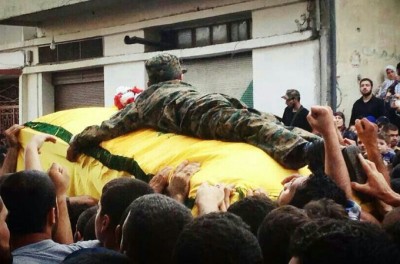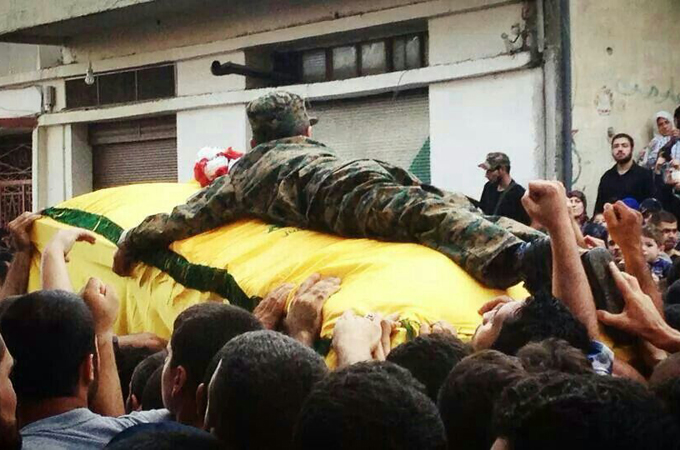 In July 2006, al-Haj was among a group of Hezbollah fighters who crossed into Israel and captured two Israeli soldiers and brought them into Lebanon, Lebanese security officials told The Associated Press. They spoke on condition of anonymity in line with regulations.
The capture triggered a 34-day war between Israel and Hezbollah that left 160 Israelis and 1,200 Lebanese dead.
Al-Manar said al-Haj's achievements on the battlefield had "pained the enemy," referring to Israel.
He was the second Hezbollah commander to be killed in recent months.
In May, Fawzi Ayoub, a Hezbollah military commander wanted by the FBI was killed in Syria while fighting alongside Assad's forces.
ABC/AP