U.N. Security Council calls for humanitarian ceasefire in Gaza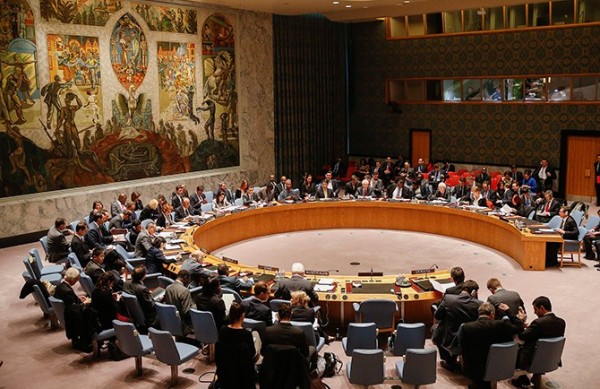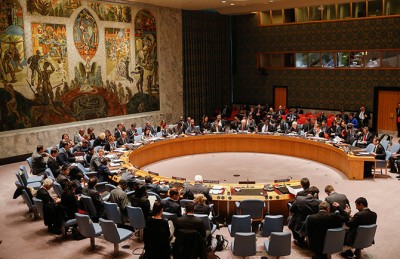 secu The U.N. Security Council agreed on a statement on Sunday urging Israel, Palestinians and Islamist Hamas militants to implement a humanitarian truce beyond the Muslim holiday of Eid al-Fitr and engage in efforts to achieve a durable ceasefire.
The statement expresses strong support for "an immediate and unconditional humanitarian ceasefire, allowing for the delivery of urgently needed assistance" in Gaza, where Israeli troops and Hamas have been fighting for nearly three weeks.
All 15 council members had agreed on the statement, diplomats said, and it would be formally adopted at a midnight meeting on Sunday.
Gaza Strip residents and Reuters witnesses said Israeli shelling and Hamas missile launches slowly subsided on Sunday, suggesting a de facto truce might be taking shape ahead of the Eid al-Fitr holiday, which begins on Monday.
The Security Council statement, drafted by Jordan, "urged all parties to accept and fully implement the humanitarian ceasefire into the Eid period and beyond" and "calls on parties to engage in efforts to achieve a durable and fully respected ceasefire, based on the Egyptian initiative."
Diplomatic efforts led by U.S. Secretary of State John Kerry to end the conflict have shown little sign of progress. Israel and Hamas have set conditions that appear irreconcilable.
The council commended the efforts of Kerry and United Nations Secretary-General Ban Ki-moon, who spent last week in the Middle East trying to help broker an end to the fighting.
Some 1,031 Palestinians, mainly civilians and many of them children, have been killed in the 20-day conflict. Israel says 43 of its soldiers have died, along with three civilians killed by rocket and mortar fire out of the Mediterranean enclave.
Israel launched its Gaza offensive on July 8, saying its aim was to halt rocket attacks by Hamas and its allies.
The Security Council expressed "grave concern regarding the deterioration in the situation as a result of the crisis related to Gaza and the loss of civilian lives and casualties" and "reiterates the need to take appropriate steps to ensure the safety and well-being of civilians and their protection."
It "emphasizes that civilian and humanitarian facilities, including those of the U.N., must be respected and protected."
A United Nations-run school in Gaza was attacked last week and the Gaza health ministry said at least 15 civilians had been killed and some 200 wounded. Rockets have also twice been found hidden in vacant U.N. schools during the conflict.
Reuters