MH17: Dutch, Malaysia, Australia sending team to Ukraine crash Site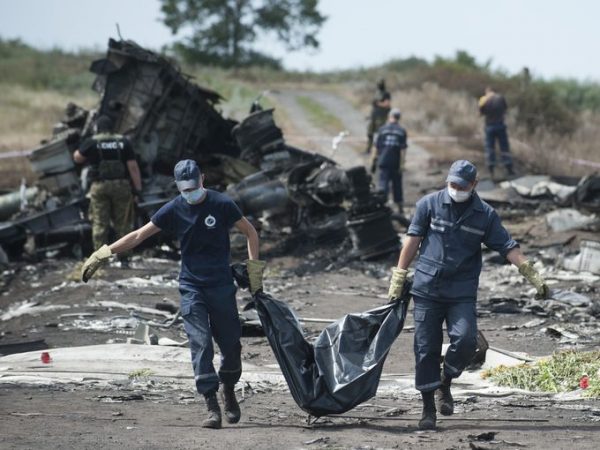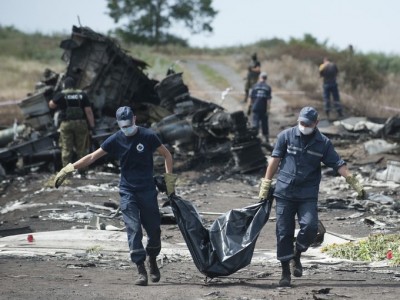 17
A Dutch forensic investigation team headed for the Malaysian Air MH17 crash site in eastern Ukraine as the government in Kiev pressed an assault on one of the last remaining bastions of separatist rebels.
With European Union states threatening Russia with their toughest sanctions yet for what they say is its involvement in the conflict and the downing of MH17, the investigators tried to access the site after being blocked by rebels yesterday. Unarmed Australian police will join the Dutch-led team to recover remains of victims and remove wreckage, Prime Minister Tony Abbott said.
"This is a risky mission, no doubt about that," Abbott said in a press conference today. "Our objective is principally to recover the bodies. We will stay as long as we can to do a professional job but we won't stay a moment longer than we need to."
The Malaysian government said in a statement it was also sending police personnel to the crash site as part of the team.
The July 17 downing of the jet and death of its 298 passengers and crew is isolating Russian President Vladimir Putin, who denies involvement. Ukraine and its allies in the EU and U.S. say evidence indicates the rebels shot down the plane with a Russian-supplied missile and that they've since contaminated evidence by moving bodies and wreckage at the site.
International Investigators
About 49 personnel, including 11 police from Australia, will be dispatched to recover bodies and evidence, Abbott said in Canberra. There were 27 Australians on Flight MH17.
The Dutch team of 30 forensic workers may arrive at the site by noon, Ministry of Justice spokesman Edmond Messchaert said by phone today. The Netherlands had 194 citizens on the plane.
Data retrieved from flight recorders indicate the Malaysian jet was hit multiple times by shrapnel from a missile explosion, CBS News reported yesterday, citing a European air safety official it didn't name.
A two-day reconnaissance of the site has been completed by Australian personnel, Special Envoy Angus Houston said in an interview on ABC television today, adding that Russian-backed rebels in the area were professional and cooperative.
The U.K. government said the crash site may have been altered.
"Worryingly, we are aware of information suggesting that separatists were planning to scatter parts of other aircraft on the site," the U.K. Foreign Office said in an e-mailed statement.
Malaysian Jet
A surface-to-air missile supplied by Russia and fired from territory held by the rebels shot down the Malaysian jet, the U.S. has said, stopping short of alleging direct Russian involvement. U.S. intelligence officials have said separatists probably mistook the passenger jet, which was flying within a common commercial routing 1,000 feet above a government-imposed no-fly zone, for a Ukrainian government troop-transport plane.
Ukrainians' desire for closer links with Europe, the U.S. and their allies has long been a source of tension with Russian President Vladimir Putin, who intervened in Ukraine after pro-Kremlin President Viktor Yanukovych stepped down in February, fueling the five-month insurgency. Russia accused the U.S. of fomenting the uprising that led to Yanukovych's ouster.
Abbott has been in contact with Putin and Ukrainian President Petro Poroshenko during the past 24 hours, he said. The crash site investigation may take as long as three weeks to complete, Abbott said.
Business Week