Zahra urges parliament to elect Lebanon president on Saturday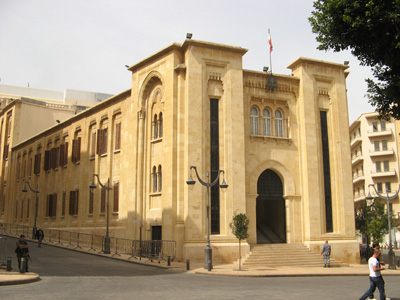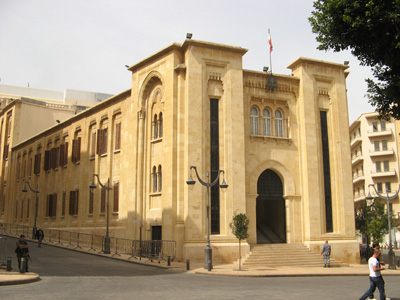 Lebanese Forces MP Antoine Zahra called on MPs to elect a new president on Saturday, after Speaker Nabih Berri called for a session to express solidarity with the Christians of Iraq's Mosul and with Gaza.
"If two thirds of MPs were present to attend tomorrow's session, then they should be able elect a new president. Refraining from doing so would be a violation of the constitution and an attempt to make people get used to not having a president," Zahra told Future TV on Friday.
Zahra also criticized Change and Reform bloc leader MP Michel Aoun and compared him to the Islamic State Caliphate Abu Bakr al-Baghdadi.
"What is the difference between Baghdadi and Aoun? The former proclaimed himself as the caliphate and the latter says that the parliament will not convene unless he is proclaimed the new president," Zahra said.
Lebanon has had no president since May 25, when Michel Suleiman's mandate expired, as the two rival blocs that dominate Lebanese politics have been unable to agree on a successor.
Last Wednesday, the Lebanese parliament failed for the ninth time in a row to hold a session to elect the country's new president to replace Michel Suleiman whose terms ended on May 25.
As in the previous sessions , the vote could not be held as lawmakers allied with the Iranian backed Hezbollah militant group boycotted the voting for lack of agreement on a consensus president.
Lebanese Forces leader Samir Geagea held a press conference in which he accused the lawmakers of obstructing the elections and violating their duties towards the people who elected them.
He accused Hezbollah of obstructing the elections for the sake of Iran's interests
"Hezbollah is obstructing the elections to achieve Iranian interests." He said.
He also accused Change and Reform of being behind Hezbollah's efforts to make sure its leader MP Michel Aoun is elected as the president .
Parliament Speaker Nabih Berri adjourned the session to elect a new president to August 12 , 2014
Meanwhile, the IS militants, who have run the Iraqi city of Mosul since a sweeping military offensive that began six weeks ago, issued an ultimatum to thousands of Christians to either convert, pay a tax, leave or face imminent execution.
Mosul's new rulers said there would be "nothing for them but the sword" if Christians did not abide by those conditions by 9:00 GMT Saturday.
NOW