Israel,Hamas announce 12 hour humanitarian cease-fire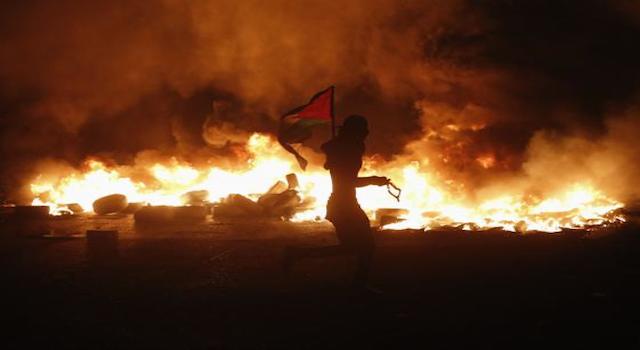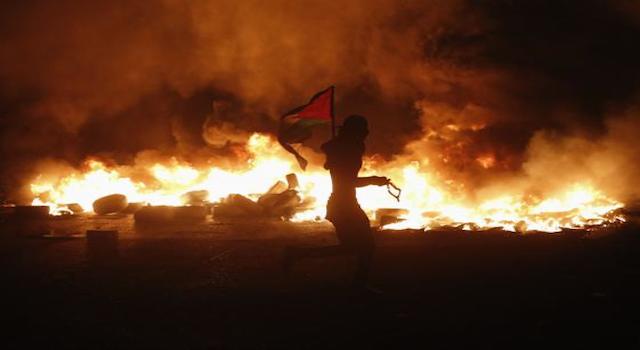 Israel and Hamas announced a 12-hour humanitarian cease-fire in Gaza for Saturday, only hours after Israel's security cabinet unanimously rejected U.S. Secretary of State John Kerry's proposal for a temporary cease-fire to allow indirect talks.
The move also followed an escalation of deadly clashes Friday and the Israeli defense minister's statement that Israel may significantly widen its ground operation in Gaza.
In announcing late Friday that it would observe the "humanitarian window" from 8a.m. to 8 p.m. Saturday, Israel said that during that time "we'll continue to locate and neutralize terror tunnels."
It also warned the military "shall respond if terrorists choose to exploit" the lull to attack Israeli troops "or fire at Israeli civilians."
A Hamas spokesman, Sami Abu Zuhri, said earlier Friday that the group had agreed to a 12-hour lull, starting at 8 a.m.
Kerry's proposal called for a temporary truce to make time for Israel and Hamas to hold indirect talks about easing the border closure of the blockaded Gaza Strip. Hamas has demanded that Gaza's crossings be opened.
Israel TV reported that on Friday evening, Israel's Security Cabinet — which groups top ministers on security issues — rejected the proposal in its current form, mainly because it would mean Israel has to cut short an ongoing effort to destroy Hamas military tunnels under the Gaza-Israel border.
Kerry said he's determined to work towards an end to the violence, despite Israel's cabinet decision.
"We believe that Egypt has made a significant offer to bring people to Cairo, the factions, the Palestinian factions, and representatives of interested states and the State of Israel, in order to begin to try to negotiate a way forward. Now, why are we not announcing that that has been found yet tonight? For this simple reason: that we still have some terminology – the context of the framework – to work through," Kerry said at a news conference in Cairo Friday.
Kerry said he will travel to Paris Saturday to continue negotiations towards peace. "We don't yet have that final framework, but none of us are stopping," Kerry told reporters. He also said Prime Minister Benajamin Netanyahu is committed to seeing if they can narrow the gap in the next day.
The Secretary met twice Friday in Cairo with United Nation chief Ban Ki-Moon and Egyptian Foreign Minister Sameh Shukri to negotiate an agreement for at least a week-long halt of the fighting between Israel and Hamas in the nearly three-week war.
Kerry had proposed a two-stage plan that would first impose the week-long truce, and then negotiations would begin between Israelis and Palestinians on the main political, economic, and security concerns in Gaza. Other nations would also attend the meetings, the New York Times reported.
Despite the truce efforts, Israeli airstrikes hit more than 80 sites in Gaza, while militants in the tiny Mediterranean strip fired 50 rockets at Israel, the army said. The Israeli defense minister told troops Friday that Israel may significantly widen its ground operation in Gaza.
The statement by Defense Minister Moshe Yaalon was published shortly after Kerry briefed reporters on the status of truce negotiations. In a statement by Yaalon's office, he is quoted as telling troops in the field that "you need to be ready for the possibility that very soon we will instruct the military to significantly broaden the ground operation in Gaza."
Israeli aircraft struck 30 houses in the Gaza Strip early Friday, killing a leader of the militant Islamic Jihad group and two of his sons, as Israel's Security Cabinet was to meet later in the day to decide whether to expand its operation or consider ideas for a cease-fire.
Salah Hassanein and two of his sons were killed in the strike, said Gaza police spokesman Ayman Batniji and al-Kidra. Hassanein is a leader of the military wing of Islamic Jihad, the second-largest militant group in Gaza after Hamas, The Israeli army confirmed the strike.
Thursday night, thousands of Palestinians protesting the Gaza fighting clashed with Israeli soldiers in the West Bank and in east Jerusalem in one of the biggest protests in the territory in years. One Palestinian was killed and dozens were wounded, according to Palestinian medical officials.
Palestinians declared Friday a "day of rage" while calling for more protests in the West Bank to express anger at the large number of civilian deaths in the conflict, Israeli newspaper Haaretz reported.
In the West Bank, more protests against the Gaza operation erupted Friday in the northern village of Hawara, near the city of Nablus, and the southern village of Beit Omar, near the city of Hebron.
Palestinian hospital officials said three Palestinians were killed in Beit Omar and two in Hawara.The mayor of Hawara, Mouin Idmeidi, said he and hundreds of others from the village participated in a protest after emerging from a local mosque following Friday noon prayers.
Idmeidi said an Israeli motorist slowed down as he passed the march and fired at the group. The mayor said four people were wounded and that one of them, a 19-year-old, died at Rafidiyeh Hospital in Nablus of his injuries.
After the shooting, clashes erupted between Palestinians and Israeli troops who opened fire, killing a 22-year-old from Hawara, the mayor said. Rafidiyeh hospital confirmed the deaths.
The Israeli military said it hit 45 sites in Gaza, including what it said was a Hamas military command post, while Gaza militants continued to fire rockets at Israel, with one hitting an empty house. Its forces uncovered anti-tank missiles, grenades, and communication equipment in a south Gaza home Friday, The Jerusalem Post reported.
Hamas has said it will not halt fire without international guarantees that Egypt and Israel will open Gaza's border crossings and end their seven-year-old blockade. Israel and Egypt are reluctant to ease the blockade, fearing this will enable Hamas to tighten its grip on Gaza.
Israeli media reported that the military also wants more time to continue destroying rocket sites and tunnels from Gaza into Israel that Hamas has used to launch attacks. The military says it has found 31 tunnels but only destroyed about one-third of them so far. Israel has mobilized over 65,000 reserve forces during the fighting.
A Gaza human rights group said earlier this week that close to 500 homes have been damaged or destroyed in direct hits from the air, and that more than 320 people have been killed in their homes as a result of military strikes.
The Palestinian death toll reached 817, after 115 were killed Thursday, in one of the deadliest days of fighting, said Ashraf al-Kidra, a Palestinian health official. More than 5,000 Palestinians have been wounded since July 8, he said.
During the same period, 34 Israelis, among them 32 soldiers, and a Thai worker were killed.
Meanwhile, Germany's two largest airlines said they are not yet resuming flights to Israel even though the European Aviation Safety Agency has lifted a recommendation that airlines refrain from flying to Tel Aviv airport. The F.A.A halted American commercial flights to Ben Gurion Airport Tuesday, after a Hamas rocket was intercepted nearby, prompting some European carriers to follow.
The F.A.A lifted the ban Thursday, but Air Berlin says flights to Tel Aviv remain suspended at least through midday Friday, while Lufthansa says all Friday flights to the airport have been canceled because of ongoing security concerns.
Hamas said it fired three rockets at Ben Gurion airport Friday, in an apparent attempt to cripple operations there. There was no word of the impacts of the strike, although Reuters reported a passenger hall was evacuated at the sound of sirens.
Fox /AP