Jordan shoots down drone near Syria border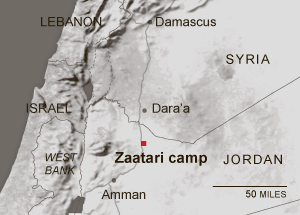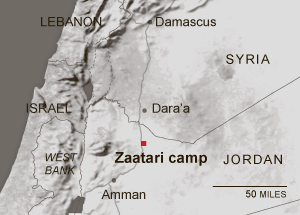 An explosion was heard after a Jordanian missile shot down a drone in the governorate of al-Mafraq, Al Arabiya's correspondent reported early Friday.
In the first such incident since the conflict started in neighbouring Syria in 2011, "the Jordanian armed forces shot down an unidentified drone with a missile as it flew over Mafraq," a Jordanian official told AFP.
The Ammon news agency said the Jordanian Armed Forces intercepted the drone hovering over Mafraq, north-east the capital Amman.
"It was a violation of Jordan's airspace. Jordan will take measures at a high level after identifying the drone," the official added.
Sources quoted by Al Arabiya News Channel said the plane was coming from the kingdom's northern border. It flew near the Zaatari refugee camp, which is home to around 100,000 Syrian refugees.
"There were no injuries. The armed forces sealed off the area where the drone was shot down by a surface-to-air missile and have begun an investigation to identify the drone," he said.
Residents in the area felt a slight ground shake when the blast sound was heard.
A witness said he "heard a loud explosion near Zaatari" before seeing "an unidentified object" fall from the sky.
Al Arabiya