Missing Air Algérie flight 'has crashed'; 20 Lebanese onboard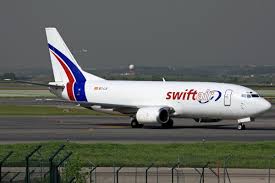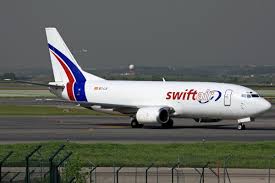 An aircraft owned by Spanish company Swiftair, crewed by Spaniards, and operated by Air Algérie has crashed with 116 people on board according to an Algerian aviation official.
The official refused to give further details on the whereabouts of the plane or the cause of the accident, Reuters reported.
Air traffic controllers lost track of the plane at 1.55am GMT on Thursday morning, some 50 minutes after take off.
Algeria's Prime Minister has confirmed contact was lost with the plane when it was over the politically sensitive region of Gao in northern Mali.
"The plane was not far from the Algerian frontier when the crew was asked to make a detour because of poor visibility and to prevent the risk of collision with another aircraft on the Algiers–Bamako route," a source with airline Air Algérie told news agency AFP.
"Contact was lost after the change of course."
Two French fighter jets are now hunting for the missing aircraft, Spain's Europa Press news agency has reported.
There were 110 passengers and six crew members on board the plane.
Those crew members are all Spanish, according to Spanish radio station Cadena Ser, who cited Swiftair sources.
China's national CCTV channel have issued an unconfirmed report that the plane has crashed near Niamey, the capital of Niger.
Air Algérie have launched an emergency plan but are not talking about a crash, France's Le Monde newspaper reported.
A diplomat in Bamako told news agency Reuters the north of Mali was struck by a powerful sand storm overnight.
At least 50 French nationals were on the McDonnell Douglas MD-83 that belongs to Spanish airline Swiftair, an Air Algerie representative told reporters at a press conference in Burkina Faso.
France's junior transport minister Frederic Cuvillier told the media it was "likely" there was a "number of" French passengers aboard the plane.
Unconfirmed reports from Spanish TV news stations and Algerian journalists quoted by France's BFM TV said there were 80 French citizens on board the jet.
Many passengers were transiting to destinations including Dubai, Paris, Montreal, Cairo and Beirut, according to French media outlet France Info.
Spanish authorities have set up an emergency number for relatives at +34 900 264 270.
The Spanish public works ministry has set up an emergency committee to deal with the crisis, while the foreign affairs ministry is mobilizing its diplomatic staff in West Africa.
Swiftair is a Madrid-based aviation company which offers cargo and passenger flights in Europe, North Africa and the Middle East. Founded in 1986, they currently have a fleet of 45 planes.
They operate charter flights for airlines including Iberia, Vueling and Air Europa.
They carried just under 20,000 passenger in Africa in 2013, according to Spain's Aena airports authority, according to El País newspaper.
The company is currently trying to establish the details about the missing flight, Swiftair said in a brief statement.
The local.es
Updates
The Lebanese Foreign Affairs Ministry issued a statement saying that the Lebanese embassy in Abidjan informed it that 20 Lebanese were onboard the ill-fated plane.
Foreign Minister Jebran Bassil told The Daily Star Thursday evening that a delegation from his ministry along with officials from General Security and the Higher Relief Committee will fly to Mali to inpect the crash site.
An official source in Lebanon told AFP that among the Lebanese onboard of the AH5017 flight were three couples with 10 children.
Three of the Lebanese passengers were identified as Fadi Rustom and Joseph Hajj from Aintoura in Metn and Omar Ballan from the Kesrouan town of Ghazir.
A Lebanese diplomatic source, who spoke on condition of anonymity, said families from south Lebanon were also onboard the plane, including Randa Bassma Daher and her children, Mounji Hasan and his family and Mohammad Akhdar.