Iraq's parliament elects a new president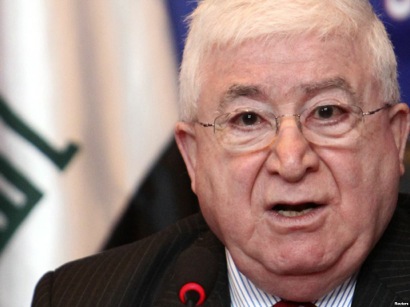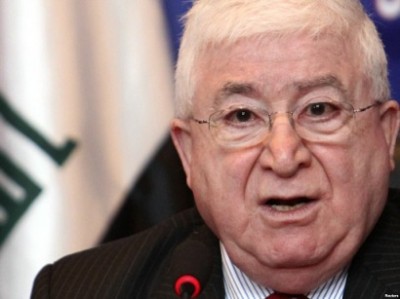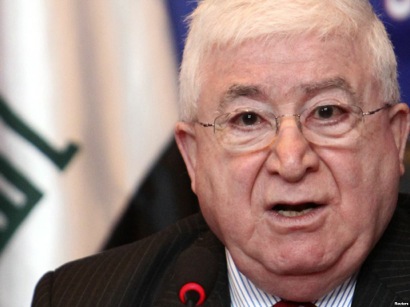 Iraq's parliament on Thursday elected veteran Kurdish politician Fouad Massoum as federal president, a move that paves the way for the much-delayed formation of a new government.
He succeeds the ailing Jalal Talabani, who returned only five days ago from 18 months of medical treatment in Germany to serve out his tenure.
Parliament speaker Salim al-Juburi announced that Massoum, who was born in 1938 and became the first prime minister of autonomous Iraqi Kurdistan more than two decades ago, had garnered the most votes.
Massoum was almost guaranteed the job after Kurdish parties struck a late night deal to support him.
Under an unofficial power-sharing deal, Iraq's Kurds traditionally get the post of president.
Massoum won 211 votes while his challenger only managed 17 in the second round, according to figures announced by Juburi.
About Fouad Massoum
Massoum, a founding member of the Patriotic Union of Kurdistan (PUK) is a self-possessed veteran politician, has been a longtime confidante of Jalal Talabani, Iraq's current president and PUK head .
Massoum – whose full name is Muhammad Fouad Massoum Hawrami — was born in 1938 in the township of Koye in Iraqi Kurdistan. Both his parents originally come from the Hawraman area, and his father was a notable cleric.
He and Talabani come from prominent religious families and spent their childhood in the same town and remain close friends to this day.
As a teenager Massoum studied at Kurdish religious schools, and in 1958 he began studies at Egypt's prestigious Al-Azhar University, where he earned his undergraduate and graduate degrees in Islamic studies, and later his PhD.
Massoum was a member of the Iraqi Communist Party, which he left early in his career to join the Kurdistan Democratic Party (KDP) in 1964.
He taught at the University of Basra and was in charge of the KDP's military operations in Iraqi Kurdistan in the late 60s.
Massoum was a representative of the KDP and Mustafa Barzani in Cairo between 1973-75.
In 2004, he became the first speaker of the interim Iraqi parliament, and the year after he became an Iraqi MP.
Yahoo/AFP