UN Human Rights Chief: Israeli Violations Possibly 'War Crimes'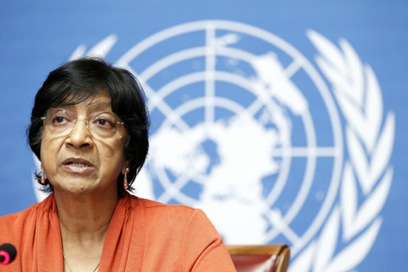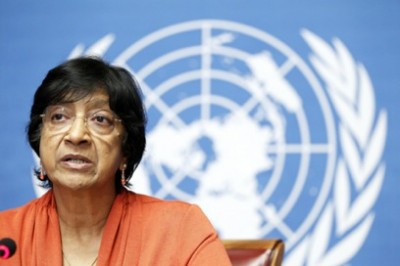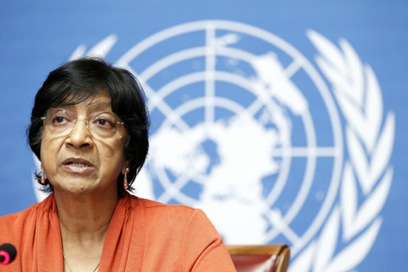 The United Nations High Commissioner for Human Rights Navi Pillay has said that Israel's house demolitions and killing of children raise the "strong possibility" that it is violating international law and may be committing war crimes.
Pillay is to open an emergency debate at the Human Rights Council in Geneva on the situation in Gaza after raising concerns about Israel's precautions in conflict and respect for proportionality.
At least 649 Palestinians and 31 Israelis have been killed in Israel's ground and air offensive on the Gaza Strip, which sought to prevent Hamas rocket fire.
She reiterated her "numerous calls for the blockade on Gaza to be lifted once and for all" and said that "Israel holds obligations as an Occupying Power."
The human rights chief also denounced Hamas' indiscriminate rocket attacks from the territory and said it is "not acceptable to locate military assets in densely populated areas or to launch attacks from there."
The Israeli military has claimed that Hamas militants are hiding their weapons caches in hospitals, mosques and playgrounds, using civilians as 'human shields'.
Pillay's comments come as the international community clamours for a truce in the conflict, with US Secretary of State John Kerry flying into Tel Aviv, despite US travel warnings, and UN Secretary-General Ban Ki-moon holding talks with Israeli Prime Minister Benjamin Netanyahu yesterday.
Kerry, speaking in Egypt, said that an Egyptian ceasefire plan should be the basis of any ceasefire and said he was concerned about the "consequences" of Israel's "appropriate and legitimate" military offensive.
IBT