Gaza death toll soars in Bloody Sunday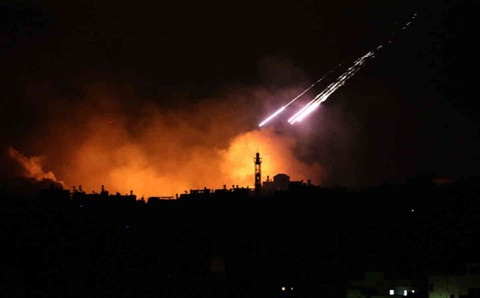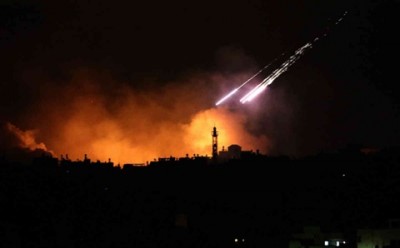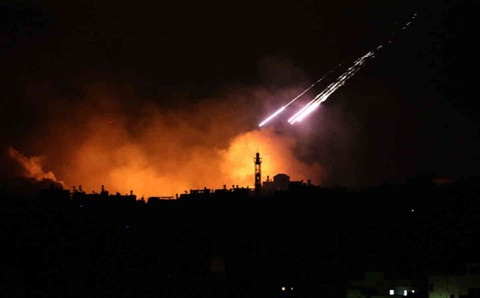 At least 97 Palestinians and 13 soldiers have been killed as Israel ramped up a major military offensive in the bloodiest single day in Gaza in five years.
As regional leaders met in Doha for urgent talks on a ceasefire, the Gaza Palestinian death toll soared to 435 on Sunday, with a spokesman for the emergency services saying more than a third of the victims were women and children.
The Israeli army said 13 soldiers had been killed in a series of attacks inside Gaza on the third day of a major ground operation.
'Over the course of the day, 13 soldiers from the IDF's Golani Brigade were killed in combat in the Gaza Strip,' an army statement said.
Their deaths raised to 18 the total number of soldiers killed since Israel's ground operation began late on Thursday. It was the largest number of soldiers killed in combat since the 2006 Lebanon war.
Most of Sunday's Palestinian victims were killed in a blistering hours-long Israeli assault on Shejaiya near Gaza City, which began before dawn and has so far claimed 62 Palestinian lives, with another 250 wounded.
With ambulances unable to reach the area, the International Committee of the Red Cross called for an urgent temporary ceasefire to allow paramedics to evacuate the dead and wounded, which was agreed on by the two sides.
Inside the ravaged neighbourhood, there were hellish scenes of carnage and chaos as a convoy of ambulances moved in to make the most of the calm, an AFP correspondent said.
Entire buildings were collapsed on themselves or strewn into the streets, while others were still ablaze, sending pillars of black smoke skywards.
There were also bodies, blackened and charred almost beyond recognition, some with whole limbs missing.
As the violence raged, Palestinian president Mahmud Abbas arrived in Qatar to discuss a ceasefire with Hamas leader Khaled Meshaal, with UN chief Ban Ki-moon due there later on Sunday at the start of a regional tour to push truce efforts.
So far, truce efforts have been rejected by Hamas.
Sky News