Nuclear talks extension: What Iran must do, and get in return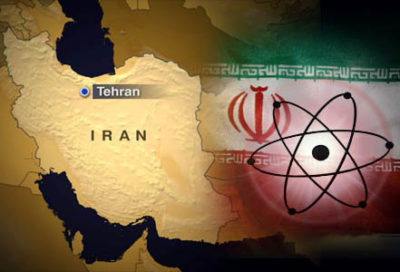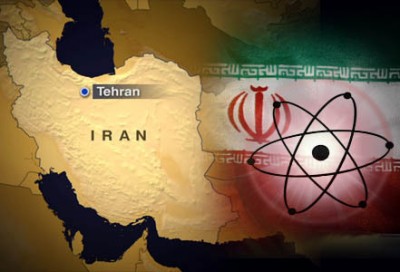 Iran will receive $2.8 billion of its cash previously frozen abroad in return for action to limit its disputed atomic activities during a four-month extension of talks with six world powers over its nuclear programme.
After more than two weeks of negotiations in Vienna, Iran and the powers announced early on Saturday that they would extend an interim deal that they hammered out in Geneva late last year.
They agreed to continue talking until Nov. 24 after realising that remaining wide gaps in negotiating positions – especially over the permissible scope of Iran's uranium enrichment capacity – meant they would miss a self-imposed July 20 deadline for a comprehensive, long-term agreement.
The United States, Britain, France, Germany, Russia and China want Iran to significantly scale back its uranium enrichment programme to make sure it cannot produce nuclear bombs. Iran says the programme is entirely peaceful.
During the additional period, Iran and the six nations will continue to implement the half-year Geneva agreement – under which Iran halted its most sensitive nuclear work in exchange for a limited easing of sanctions that have crippled its economy. They also agreed on some additional steps.
Here is a brief overview of the extension:
WHY WAS THE JULY 20 DEADLINE MISSED?
During six rounds of negotiations that began in February in Vienna's 19th century Coburg palace, Iran and the powers made some progress, diplomats say. For example, they have narrowed differences on the future of Iran's planned Arak research reactor, which the West fears could yield plutonium for bombs but Tehran says will produce medical and agricultural isotopes.
On the pivotal issue of Iran's enrichment capacity, however, the gaps proved impossible to overcome by this month's deadline. Despite this, Western officials said enough headway was made overall to justify giving diplomacy more time, expressing hope that a final accord will be struck by late November. Talks are expected to resume in coming weeks.
"The main text (of the draft agreement) is there, all aspects are addressed … but we need to solve the core issues which remain in 'brackets'," a senior Western diplomat said.
WHAT MUST IRAN DO DURING THE EXTENSION?
Under the terms of the extension, last year's interim accord will run for up to four months more, with some adjustments.
This means Iran will continue to implement the steps it agreed to in that accord: a halt of its most sensitive nuclear work – uranium enrichment to a fissile purity of 20 percent – and some other measures aimed at addressing Western concerns, including suspending most construction work at Arak.
In addition, U.S. officials said on Saturday, Iran has promised to make fuel for a Tehran research reactor from the part of its 20 percent uranium stockpile that it has already converted from gas into oxide. That fuel would be difficult to use for a bomb. The U.S. officials said Iran would also dilute its stockpile of uranium gas refined to a two percent fissile concentration, estimated at three tonnes.
Iran says it is enriching uranium only to fuel a planned network of nuclear energy plants, not to make bombs.
WHAT WILL IRAN GET IN RETURN?
It will continue to receive the limited sanctions relief it enjoyed during the six-month Geneva accord whose implementation started on Jan. 20, including suspension of some restrictions on trade in gold, precious metals and petrochemicals, and in the auto industry.
In addition, it will be able to receive $2.8 billion of what U.S. officials say is more than $100 billion of its funds held abroad, access to which has been made difficult because of tightening sanctions in recent years. During the six-month Geneva agreement, it won access to $4.2 billion paid in eight installments.
However, "the overwhelming majority of our sanctions, including the key oil, banking, and financial sanctions, all remain in place," a senior U.S. official said. "And we will continue to vigorously enforce those sanctions throughout the extension period."
Officials say the ultimate aim of the talks is to agree long-term curbs on Iran's nuclear programme in exchange for a gradual end to sanctions.
Reuters