Israel destroy Hamas tunnels in Gaza as death toll tops 350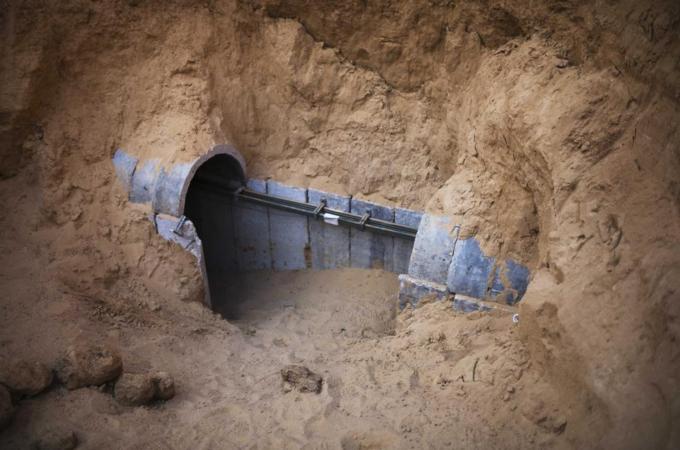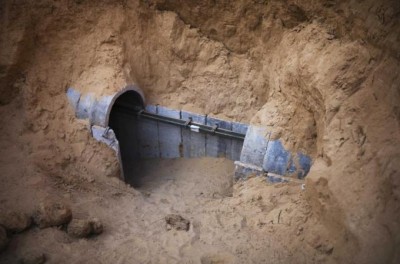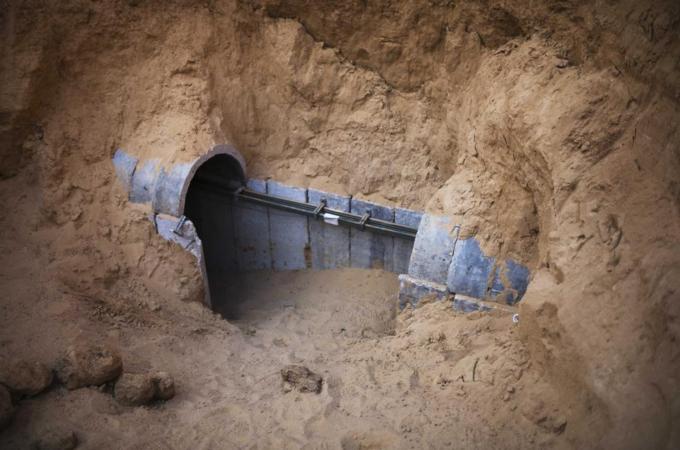 Israel said it widened its ground offensive early Sunday, sending more troops into Gaza after demolishing more than a dozen Hamas tunnels and intensifying tank fire on border areas.
Loud explosions shook Gaza as Israeli flares lit up the night sky and Israeli fighter jets flew low across the densely populated territory.
Since the start of Israel-Hamas fighting almost two weeks ago, 350 Palestinians were killed and 2,700 wounded in Israeli air and artillery strikes, according to Palestinian health officials. One-fourth of the deaths were reported since the start of the ground offensive late Thursday, the officials said.
Five Israelis — three soldiers and two civilians — have also been killed and dozens wounded as rockets continue to rain down on Israel.
As fighting raged, U.N. chief Ban Ki-moon headed to Qatar on Sunday as part of renewed cease-fire efforts. Hamas last week rejected an Egyptian call to both sides to halt hostilities, saying it first wants guarantees that Israel and Egypt will significantly ease their border blockade of Gaza.
Hamas has also sought involvement of other countries, such as Qatar, in any cease-fire negotiations, saying Egypt cannot be the sole mediator. The Islamic militant group is deeply distrustful of Egypt's rulers who last year deposed a Hamas-friendly government in Cairo.
Egyptian Foreign Minister Sameh Shukri on Saturday repeated an appeal for the two sides to adopt the cease-fire, saying Egypt's plan is the only one on the table, despite efforts from Hamas backers Turkey and Qatar to broker a deal.
"It meets the needs of both sides," he said. "We will continue to propose it. We hope both sides accept it."
With truce talks stalled, violence has escalated.
Israel's military said early Sunday that it has widened its ground offensive by sending more troops into Gaza. Over the weekend, Israeli troops demolished more than a dozen tunnels that were used by Hamas to sneak into Israel and carry out attacks on soldiers and civilians, the army said.
Israeli soldiers uncovered 34 shafts leading into about a dozen underground tunnels, some as deep as 30 meters (yards), the military said. Israel views the tunnels as a strategic threat, and demolishing them is a high priority in their campaign.
Footage released by the Israeli military showed tunnels being demolished by army excavators and other equipment on the ground and by airstrikes from above.
Palestinian gunmen disguised in Israeli uniforms managed to infiltrate Israel from Gaza using another tunnel and on Saturday killed two Israeli soldiers and injured several others, the military said. At least one Palestinian was killed in the clash.
Hamas said 12 of its fighters participated in the attack and that the group took some of the soldiers' weapons back to their hideouts.
In two other confrontations, Palestinian gunmen jumped out of tunnels and shot at soldiers who returned fire. Two of the gunmen were killed. Another militant died when the explosive vest he was wearing went off, the military said.
In one instance, the militants were found with tranquilizers and handcuffs, indicating they "intended to abduct Israelis," according to the military.
Clashes persisted into late Saturday. Palestinians reported heavy Israeli tank fire on the border areas of Gaza. Doctors said a son, daughter-in-law and granddaughter of senior Hamas leader Khalil al-Haya were killed early Sunday when their house was hit by a tank shell in Gaza City. In the southern city of Rafah, three brothers were killed when an airstrike targeted the family house, said health official Ashraf al-Kidra.
In Israel, a Gaza rocket killed a man near the southern city of Dimona and wounded four people, police said, marking the second Israeli civilian casualty from the fighting.
Casualties could mount quickly if the military moves deeper into urban areas.
Some 50,000 Palestinians are already staying in United Nations shelters, according to UNRWA, the U.N. refugee agency for Palestinians.
Electricity and water supplies in Gaza were increasingly being disrupted. The Gaza City municipality said a main water line was damaged in the fighting, leaving parts of the city without water. Gaza has suffered from rolling blackouts for years, but periods without electricity have now increased to up to 20 hours at a time.
Meanwhile, Egypt opened its border crossing with Gaza, admitting wounded to Egyptian hospitals and allowing aid and doctors back in.
Israel says it is going to great lengths to avoid civilian casualties and blames them on Hamas, accusing it of firing from within residential neighborhoods and using civilians as "human shields."
Human rights activists say past confrontations have shown that when Israeli carries out attacks in densely populated Palestinian areas, civilian deaths are inevitable.
The military said it has hit more than 2,500 targets in Gaza, including 1,100 rocket launchers, during the 12 days of fighting. It said that some 70 militants were killed and another 13 brought to Israel for questioning.
Gaza militants have fired more than 1,760 rockets at Israeli cities since July 8, the military said.
Hamas, which has ruled Gaza since 2007, has survived Israeli offensives in the past, including a major three-week ground operation in January 2009 and another weeklong air offensive in 2012. It now controls an arsenal of thousands of rockets, including long-range projectiles, and has built a system of underground bunkers.
But Hamas is weaker than it was during the previous two offensives, with little international or even regional support from its main allies, Turkey and Qatar.
ABC