flight MH17: Putin's credibility lies amid the wreckage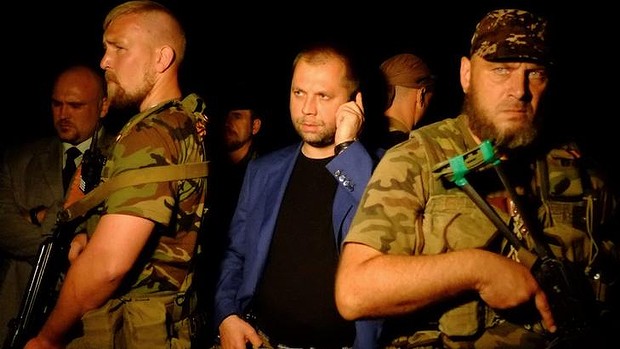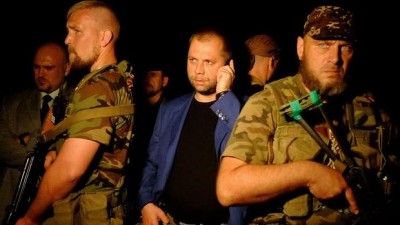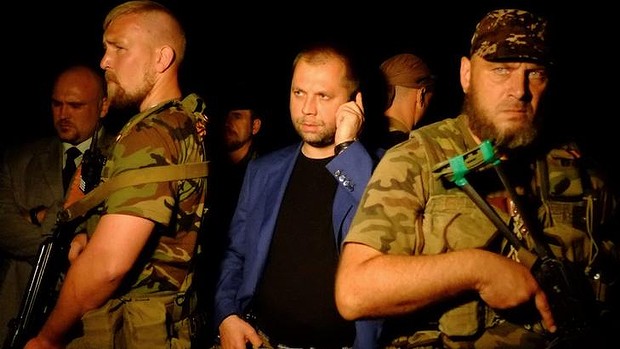 By: Carl Bildt*
When Malaysia Airlines Flight MH17 was blown out of the clear sky over Ukraine by a surface-to-air-missile it was, without any doubt, an outrageous act of banditry that must not go unpunished.
Let us be clear on one thing: the crisis over Ukraine, which has been escalating since late last summer, has been initiated and driven by Russia at each and every step. And whatever details emerge over the downing of the Malaysian airliner on Thursday, it is here that the ultimate responsibility lies.
A year ago, after a lengthy silence on the subject, the Kremlin decided it simply could not accept that Ukraine sign a free-trade agreement with the EU that had been ready since 2012. Moscow initiated severe economic measures as well as a nasty propaganda campaign to force Kiev to ditch the agreement and, if possible, opt for the Kremlin-centred Eurasian Union it hoped to establish.
But the EU agreement was the free and deliberate choice of Ukraine. Every Ukrainian president and prime minister since independence in 1991 supported such a deal. In no way was there a conflict between the new free-trade deal with the EU and the old free-trade arrangements with Russia and other former members of the Soviet Union. It should also be noted that the EU deal does not go as far as Ukraine wanted. Any talk of the EU "forcing" Kiev to choose is uninformed.
When Viktor Yanukovich, former Ukrainian president, fled the country in February – after 100 people had been killed by snipers in the streets of Kiev – the Kremlin unleashed a new and vicious cycle in the crisis.
The invasion, occupation and annexation of Crimea was a clear violation of fundamental principles of European security and international law. The world has seen nothing like it since Saddam Hussein, then Iraqi president, invaded and annexed Kuwait in 1990 in a similar smash-and-grab operation, also claiming obscure historical justification.
It is certainly true that Crimea had been part of Russia for nearly two centuries. But there are few places in Europe that have not been part of some other country at some point.
Moscow's aims were not limited to Crimea. There was obviously an intention to carve up Ukraine, with a "Novorossia" established in the east and south of the country, also giving Russia de facto veto power over the rump of Ukraine.
In his triumphant presidential address in the Kremlin on March 18, Vladimir Putin laid out a revisionist vision of uniting all the lands where Russians live. This fuelled fears across large parts of Europe, as well as among his Eurasian partners in Belarus and Kazakhstan.
Dmitry Rogozin, Russia's deputy prime minister, added fuel to the fire by claiming that his country has the right to lands where its blood has been spilled, referring primarily to Crimea. This is a medieval concept, one that we hoped had been put paid to in 20th century.
There is little doubt that Russia has been encouraging and supporting the armed gangs trying to take over parts of the Donbass region in eastern Ukraine, having failed with similar attempts in the south.
A crucial part of this has been a brutal propaganda offensive, the like of which we have not seen for decades in Europe, and which has spread fear and division in Ukrainian society while seeking to whitewash Russian policy. Last autumn, Mr Putin consolidated all the information and "news" resources of Russia in order to create a more effective instrument in this respect. It has been said that, while in the past a war was initiated by an artillery barrage, today it is by a disinformation campaign.
In Ukraine, propaganda supported an initial phase in which groups of so-called "green men" – armed men in distinctive combat fatigues but no revealing insignia – took control of some buildings in the east. In the past few weeks, however, especially after the separatists rejected a peace plan offered by Petro Poroshenko, the Ukrainian president, heavy weaponry has increasingly been turning up with them. Regular Russian forces have also been redeployed very close to Ukraine's border.
Since late June, the separatists have claimed to have the surface-to-air missile system now seen as the one that probably brought down MH17. If true, one can assume that they did not buy it at the local store; nor it is likely to have been operated by village volunteers.
Three things are now imperative. The first is to identify, apprehend and bring to justice those directly and indirectly responsible for this outrageous act. The international community should not rest until that has been done. This includes trying to establish through an international commission a broad consensus on the facts of the case. The origin and the present whereabouts of the surface-to-air missile unit responsible for the outrage will be a critically important fact to establish. Russian co-operation or non-cooperation with this will be a test.
The second is to help and assist Ukraine in every way possible. We must understand that the Kremlin's time perspective is different from ours. The balance between their efforts to destabilise and our efforts to stabilise will be precarious for quite some time – not least on the economic and financial front.
The third is the need to end the conflict. Mr Poroshenko's peace plan has the support of the EU, and provides a realistic basis for a political solution. This requires Moscow not only to engage constructively with the effort to apprehend those responsible for the shooting down of MH17, but also to stop its propaganda campaign, end its extensive support of the separatists and accept that Ukraine is an independent, sovereign European country with the right to make its own decisions. The stability of large parts of Europe is at stake.
Carl Bildt is the foreign minister of Sweden
Financial Times