New U.S. sanctions on Russia target key economic sectors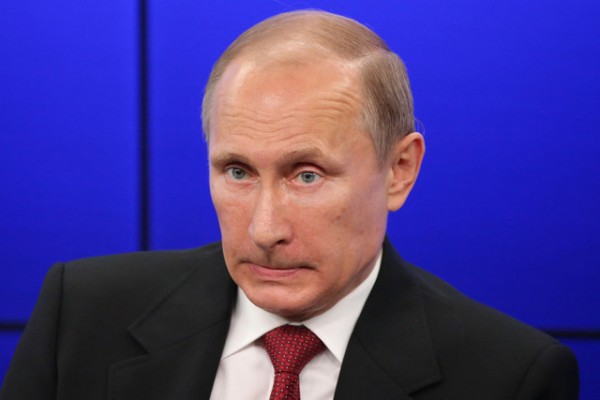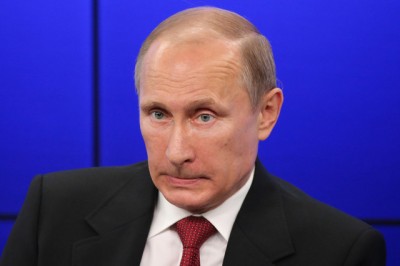 Citing Russia's "continued provocations in Ukraine," President Obama imposed new economic sanctions Wednesday on some of Russia's largest financial institutions, energy companies and weapons firms.
Among those sanctioned were Russia's largest independent natural gas and petroleum producers, the Kalashnikov assault rifle's manufacturer and a senior intelligence official.
"We have emphasized our preference to resolve this issue diplomatically but that we have to see concrete actions and not just words that Russia in fact is committed to trying to end this conflict along the Russia-Ukraine border," Obama said in the White House briefing room.
"So far, Russia has failed to take any of the steps that I mentioned. In fact, Russia's support for the separatists and violations of Ukraine's sovereignty have continued."
White House aides said the moves, coordinated with European leaders, would turn up pressure on Moscow without disrupting the global economy. The European leaders took milder steps after meeting in Brussels, agreeing to suspend investment and development bank financing for projects in Russia and requesting similar measures from the European Investment Bank.
The new U.S. sanctions don't target whole sectors of the Russian economy, which the White House has warned is a possible punishment. But they are more sweeping than limits previously put in place in response to Russia's intervention in eastern Ukraine and its annexation of Crimea in March.
"These sanctions are significant, but they are also targeted and designed to have the maximum impact on Russia while limiting any spillover effects on American companies or those of our allies," Obama said.
U.S. officials say Russian support to separatists in eastern Ukraine has fueled fighting with the government in Kiev. Russia is arming and financing the separatists and allowing Russian militants to freely cross the border, U.S. officials say.
Obama said he has told Russian President Vladimir Putin that Russia must halt the flow of weapons and fighters, urge separatists to release hostages and support a cease-fire, and pursue internationally mediated talks to end the conflict.
Treasury Secretary Jacob J. Lew warned in a statement that the U.S. is "fully prepared to continue increasing the financial and economic pressure on Russia if it does not cease its provocative behavior."
Earlier U.S. and European sanctions have had a harsh effect on Russia's economy, administration officials said.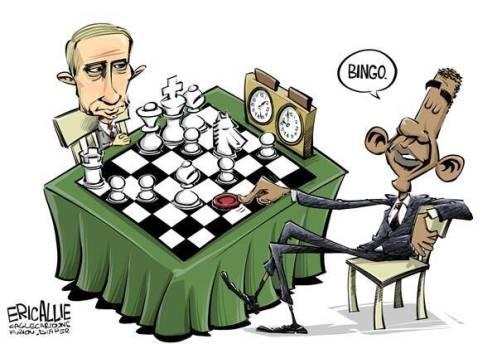 Russia's growth outlook has been downgraded to a fraction of a percent for this year, and its stock market has seen declines, at a time when other emerging stock markets have grown. The International Monetary Fund projects capital flight from Russia this year will amount to about $100 billion.
U.S. officials said the new sanctions prohibit Americans from providing new financing to two major Russian financial institutions, Gazprombank and the state-owned development bank VEB. They also target Novatek, Russia's largest independent natural gas producer, and Rosneft, Russia's largest petroleum company.
The move severely restricts these companies' access to U.S. capital markets, which Russia relies on to finance major enterprises.
The administration also cut off Feodosiya Enterprises, a key shipping facility in the Crimean peninsula, and eight Russian weapons firms, including the Kalashnikov Concern, Russia's largest firearms producer. Among the four Russian government officials on the list was Sergey Beseda, head of the Federal Security Service's Fifth Service, which is responsible for spying on former Soviet republics, including Ukraine.
Analysts said the sanctions may send a chill through financial markets conducting business with or investing in Russia, which could affect the U.S. economy.
"At a minimum, U.S. institutions are now going to have to review the nature of their business relationships with any of these entities," said Juan C. Zarate, a senior advisor at the Center for Strategic and International Studies and former deputy national security advisor in the George W. Bush administration. "They're going to have to figure out how to ensure they're not liable and that they don't fall prey to enforcement actions."
It "begins to create uncertainty about what might be acceptable in longer-term capital deals. That starts to tighten capital markets and scare investors…. That will have opportunity costs and will trickle down in some way to stockholders and consumers," he said.
LA Times