'We want to live': Gaza residents say as death toll tops 200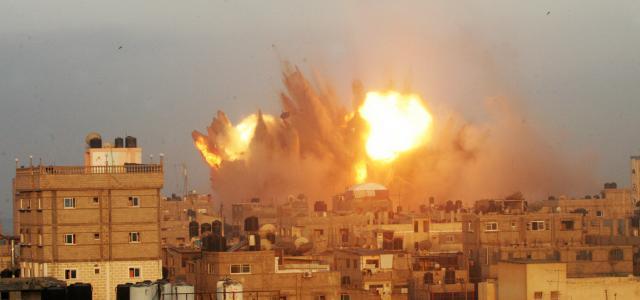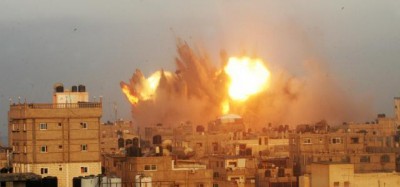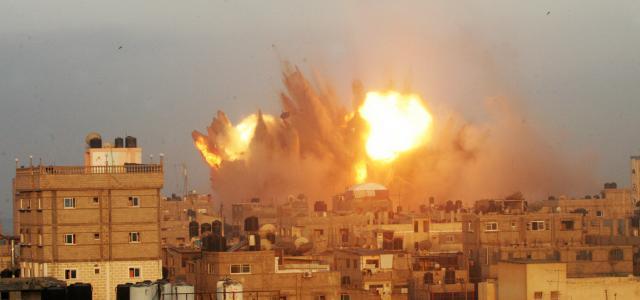 With hopes of a cease-fire in Gaza shattered by Hamas rockets that provoked renewed Israeli airstrikes, officials in the region will try again Wednesday to seek a way to stop the deadly confrontation.
The civilians of Gaza have borne the brunt of the conflict, which has killed 204 Palestinians and one Israeli in a little over a week.
Israel accepted an Egyptian proposal for a truce Tuesday, pausing airstrikes for about six hours. But Hamas rejected the plan and kept on launching rockets into Israeli territory.
"Hamas have decided to continue, and will pay the price for that decision," Israeli Prime Minister Benjamin Netanyahu said Tuesday.
Many people living amid the daily Israeli bombardments of the impoverished Palestinian territory say they want peace. But they also want greater freedom.
"I'm not happy to see Israeli children hurt," says Mustafa, who once worked in Israel. "I have grandchildren, I don't want them to be hurt. We want to live."
'We are in jail here'
Other residents say it's not as straightforward as a simple halt to hostilities, complaining about longstanding Israeli restrictions on the movement of people and goods in and out of Gaza.
"We are in jail here, big jail," said Abu Ashraf, a 65-year-old in the Shati refugee camp in northern Gaza, where distant explosions could be heard.
"We are not free," said Ashraf, who has seen many wars in his life. "I like to be free, like the other people — like Swedish, Norwegian, Egypt, Syria, Lebanon … Canada. Why not? We are people, you know?"
Hamas' political wing has said that what Palestinians really want is an end to the Israeli blockade on Gaza that is suffocating the daily lives of the 1.8 million Palestinians living there.
It has also accused Israel of not freeing Palestinian prisoners from Israeli jails, as had been agreed to under an earlier truce.
But as long as the two side continue to trade fire, there appears to be little prospect of any kind of broader deal.
"Hamas closed the diplomatic option," Mark Regev, a spokesman for Netanyahu, told CNN's "The Situation Room with Wolf Blitzer" on Tuesday.
'Not a normal situation'
As Hamas' rockets continued to fizz over the border, and Israeli airstrikes kept slamming into buildings in Gaza, the death toll climbed higher.
By Tuesday, the number of Palestinians killed in Gaza had reached 194 — most of them civilians, according to the United Nations — with at least 1,400 wounded, Palestinian health authorities said.
Thousands of people have fled their homes amid the bombardments, taking refuge in U.N. buildings, some of which have been damaged by the Israeli bombardments.
The Israeli military accuses Hamas is taking the people of Gaza hostage by using places like houses, hospitals and schools to hide weapons.
The one fatality on the Israeli side so far was a man killed Monday after being hit by a mortar shell at the Erez border crossing, Israeli Rescue Services said.
In the Israeli city of Ashkelon, less than 15 kilometers from the border with Gaza, people live under the constant threat of rocket fire — and they want it to stop.
"It's a difficult situation," said Merav Danieli, a resident of the city. "I know that Gaza has a difficult situation also. We feel for them, we feel for them. But you can't live in your own country and someone will bomb you all the time, it's not a normal situation."
Sirens blare frequently in Ashkelon. Explosions are heard overhead as Israel's defense system intercepts some of the rockets that streak through the sky.
'Failure is not an option'
Despite the initial failure of the cease-fire plan, diplomats in the region are still trying to find a way out of the bloodshed.
"The achievement of the success of this Egyptian effort is a must for all of us," said Saeb Erakat, the chief negotiator for the Palestinian Authority. "It's an interest for all of us, and if we allow things to deteriorate I think it's going to be a disaster all over."
He warned: "Failure is not an option here."
The Egyptian plan calls for all sides to cease hostilities in Gaza. It also calls for the opening of border crossings, once the security situation is stable, and for high-level talks among those involved.
Palestinian Authority President Mahmoud Abbas is to travel to Egypt on Wednesday, part of diplomatic efforts around the region to try to find a way to stop the fighting.
Abbas, whose more moderate Fatah party is in power in the West Bank, is also scheduled to visit Turkey.
Hamas' mixed messages
When the Egyptian plan was announced, there was a split reaction from Hamas. Its military wing rejected any possibility of a cease-fire, while its political wing had said it was considering it.
Hamas spokesman Osama Hamdan later stressed that Hamas never received the proposal through political channels.
"We are still working with Egypt. We are still talking to other sides," he told CNN.
"I believe a proposal is supposed to be prepared after the sides agree on it. It's supposed to be published if two sides give agreement on it. You can't publish it in the media and then ask everyone to accept that or reject that."
Asked why Hamas won't stop firing rockets while talks are ongoing, the spokesman replied: "We are not the side who is killing the other side. We are the side being killed."
U.S. State Department Spokeswoman Jen Psaki said the United States is "hopeful that the political wing of Hamas can have some influence on the military wing."
"We know there's influence that many countries in the region can have here," she told CNN's Erin Burnett OutFront suggesting the Egyptian proposal could be "a basis for a discussion."
U.S. Secretary of State John Kerry strongly condemned the rocket launches by Hamas in the face of the cease-fire plan, and said he is prepared to fly to the Middle East as early as Wednesday, if needed.
CNN