Hezbollah chief recently hospitalized, undergone surgery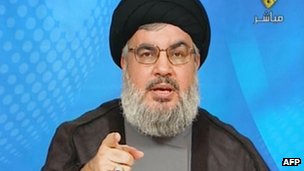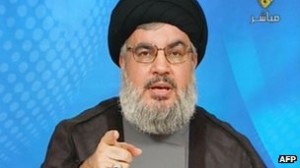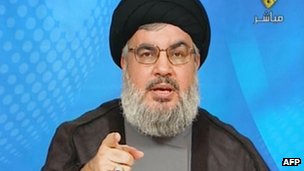 Hezbollah chief Sayyed Hassan Nasrallah has recently undergone a "delicate" surgical procedure at Hezbollah's Al-Rasoul al-Azam Hospital in Beirut's Dahiyeh area, according to a report by NOW on Wednesday.
The report did not provide any details about the so called " delicate surgical procedure".
Hezbollah gunmen deployed heavily near the hospital during Nasrallah's operation and his stay at the hospital, the report added.
According to the report , Nasrallah's worsening health condition prevented him from holding a televised speech or make any other media appearance on the occasion of the beginning of Ramadan and the eighth anniversary of the July war on Lebanon, NOW added
Nasrallah is expected to make a TV appearance via video link on Thursday, July 24 the night of Laylat al-Qadr, which is the anniversary of the night Muslims believe the first verses of the Quran were revealed to the Islamic prophet Muhammad.