Gaza update: Obama welcomes Egypt's ceasefire plan but Hamas rejects it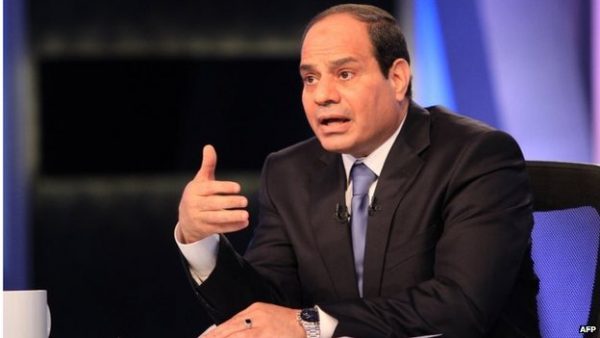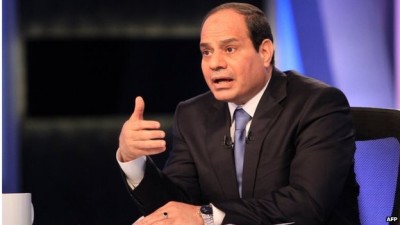 sisiUS President Barack Obama on Monday welcomed Egypt's proposal for a ceasefire between Israel and Hamas in Gaza, saying he hoped it could restore calm.
At an Iftar dinner marking the Muslim Holy month of Ramadan, Obama also said Israel had a right to defend itself against "inexcusable" rocket attacks but described the deaths of Palestinian civilians in the conflict as a "tragedy."
Obama spoke after Egypt said a ceasefire should start on Tuesday and that it was willing to host high-level Israeli and Palestinian delegations for talks after a truce went into effect.
Obama said Washington's priority was to restore a 2012 ceasefire between Israel and Hamas after a previous explosion of violence.
"We are encouraged that Egypt has made a proposal to accomplish this goal that we hope can restore the calm that we are seeking," Obama said in the State Dining Room of the White House.
"The pictures that we are seeing in Gaza and in Israel are heart wrenching," he added.
"I will say very clearly, no country can accept rockets fired indiscriminately at civilians. We have been very clear — Israel has a right to defend itself against what I consider to be inexcusable attacks from Hamas."
"At the same time … the death and injury of Palestinian civilians is a tragedy, which is why we have emphasized the need to protect civilians regardless of who they are or where they live."
Earlier, State Department spokeswoman Jen Psaki said US Secretary of State John Kerry has been "deeply engaged in conversations" with Israeli Prime Minister Benjamin Netanyahu, Egyptian officials and Palestinian president Mahmud Abbas on the crisis.
A senior State Department official meanwhile said that, since Saturday, Kerry had talked to Netanyahu four times, the foreign ministers of Egypt and Qatar twice and the foreign ministers of Turkey and Jordan once each.
At least 186 Palestinians have been killed in Israeli bombardment of the Gaza Strip as the conflict entered its eighth day.
Israel says its air strikes are in response to Hamas rocket fire on its cities, which have mostly been blown out of the sky by Israeli interceptor missiles without causing any deaths.
Hamas rejects ceasefire
Hamas rejects peace proposal as "surrender"
The armed wing of Hamas on Tuesday rejected Egyptian proposals for a ceasefire in Gaza, threatening to "intensify" its conflict with Israel if truce terms were unsatisfactory.
"No official or unofficial side has approached us about the ceasefire talked about in the media… (but) if the contents of this proposal are true, it is a surrender and we reject it outright," the Ezzedine al-Qassam Brigades said in a statement.
"Our battle with the enemy will intensify."
Yesterday the Palestinian Hamas movement said that it would not end hostilities with Israel without concessions by the Jewish state.
"Talk of a ceasefire requires real and serious efforts, which we haven't seen so far," Hamas legislative member Mushir al-Masri told AFP in Gaza City on Monday.
Masri said Hamas would only negotiate on the basis of a set of concessions it wants to see Israel agree to.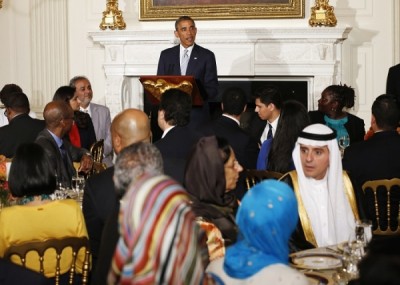 Those include the lifting of Israel's blockade on the Gaza Strip, the opening of the Rafah border crossing with Egypt and the release of Palestinian prisoners Israel has rearrested after freeing them in exchange for kidnapped Israeli soldier Gilad Shalit.
"Any ceasefire must be based on the conditions we have outlined, nothing less than that will be accepted," Masri said.
Israel to discuss ceasefire plan
Israel's security cabinet was to meet early Tuesday to discuss Egyptian proposals for a truce in Gaza, a senior official said, as an aerial campaign against Hamas entered its eighth day.
"The security cabinet will meet early tomorrow to study seriously the Egyptian proposals," the official told AFP, on condition of anonymity.
Egypt proposed ceasefire to start at 0600 GMT
Egypt proposed a ceasefire in the conflict between Israel and its Islamist foe Hamas to start at 0600 GMT and be followed by talks on easing the flow of goods into Gaza, AFP reported.
The proposal late on Monday came on the eve of a scheduled visit by US Secretary of State John Kerry to Egypt.
US US warns Israel against ground assault
Washington warned Israel against any ground invasion of Gaza.
AFP reported that the White House stopped short of criticising Israel over the civilian casualty toll from its devastating air and artillery bombardment of the densely populated Palestinian enclave that has drawn flak from the United Nations and human rights watchdogs.
It said the Israeli government had the "right" and "responsibility" to defend its citizens against rocket attacks by its Islamist foe Hamas from its Gaza stronghold.
But it said even more civilians would be put at risk were Israeli Prime Minister Benjamin Netanyahu to heed hardliners in his governing coalition and send in troops and armor.

Lebanese rocket hits northern Israel
A rocket fired from Lebanese territory hit northern Israel on Monday, the army said, after overnight rocket fire from both Syria and Lebanon.
"At least one rocket fired from Lebanon hit an open area north of Nahariya," a coastal city not far from the Lebanese border, the Israeli army said in a statement.
No casualties or damage were reported, it added.
The army said it responded shortly after with artillery fire "towards the launching site" of the rocket.
Israeli military officials said they believed the attacks were carried out by a small Palestinian group in an act of solidarity with Gazan militants.
Economic Times/First post