Kerry, Zarif Seek to Close Gaps Over Iran Nuclear Deal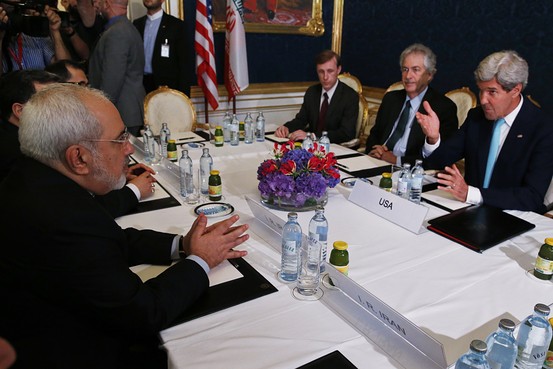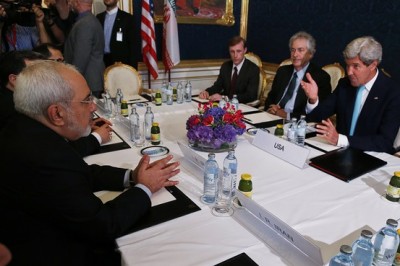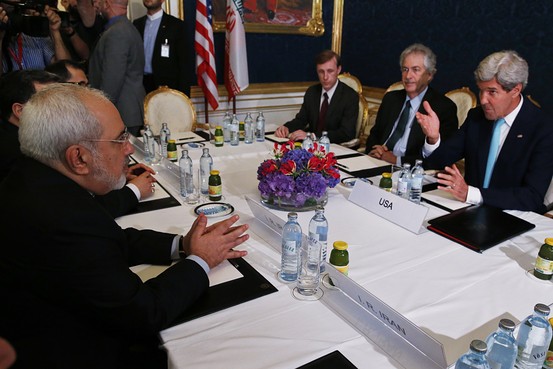 Talks between U.S. Secretary of State John Kerry and Iranian Foreign Minister Javad Zarif are set to run into a second day Monday, as the two sides seek to close gaps on a comprehensive nuclear agreement.
Mr. Kerry is due to meet Mr. Zarif late Monday morning after the two held discussions in Vienna Sunday evening.
Mr. Kerry was one of four ministers from the six-power group that negotiates with Iran on its nuclear program to come to Vienna Sunday. The ministerial talks, which were supposed to end Sunday, are seeking to revive hopes of completing a nuclear agreement by the July 20 deadline.
The U.K., German and French foreign ministers departed late Sunday afternoon saying that there had been no major breakthrough.
However following a length meeting with Mr. Kerry, which ran into the evening, the Iranian Foreign Minister Javad Zarif told reporters the talks had "made some important headway."
On Monday morning, a senior State Department official said that Mr. Kerry will stay in Vienna to "take the time necessary…to see if progress can be made."
"One of the goals of Secretary Kerry coming to Vienna was to have in-depth discussions with Foreign Minister Zarif to gauge Iran's willingness to make the critical choices it needs to make," the official said. "That's a pretty serious and potentially lengthy conversation."
Iran negotiates on its nuclear program with the U.S., the U.K., France, Russia, China and Germany. The Russian and Chinese foreign ministers are unable to join the talks on Sunday.
Iran and the six powers are seeking to reach an agreement over the next week that gradually lifts international sanctions on Tehran in exchange for clear guarantees that Iran won't be able to break out and quickly pursue nuclear weapons.
Iran says its nuclear program is purely for peaceful purposes.
Mr. Kerry warned earlier this month that if there is not enough progress in the talks by July 20, the U.S. may not allow them to continue.
Speaking Saturday evening in Vienna, a senior U.S. official said any final agreement would need to ensure that Iran's future enrichment activities would be "very limited" for a number of years that can be measured in "double digits."
Iranian officials have been pushing for a nuclear deal that would limit the country's program for only a few years. They have said it is Western governments that were failing to show flexibility.
WSJ