Gaza war produced one clear loser, but no clear winners so far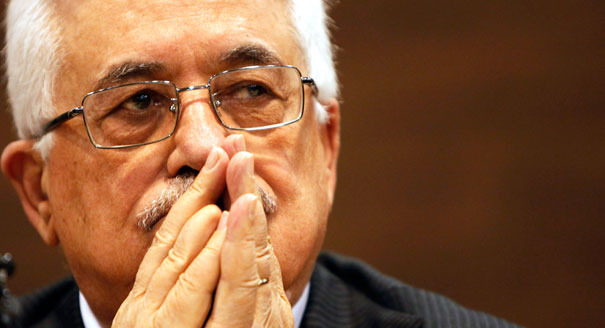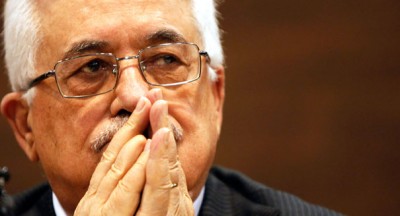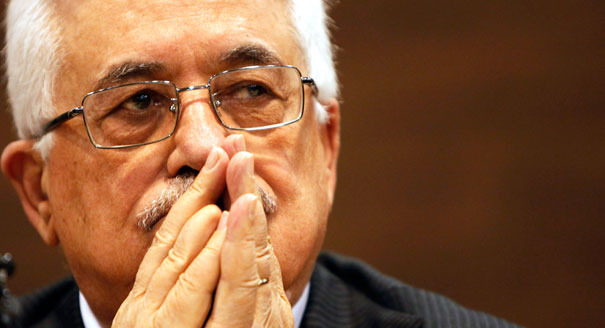 By Griff Witte and William Booth
RAMALLAH, West Bank — After four days of round-the-clock rocket and missile fire that has left about 100 Palestinians dead and several Israelis injured, the latest bout of fighting in and around the Gaza Strip has produced no clear winners.
But it has yielded a nearly indisputable loser: Palestinian Authority President Mahmoud Abbas, who this spring was Israel's partner in U.S.-brokered peace talks but has now been relegated to bystander status as his two longtime foes once again slug it out.
The sidelining of Abbas reflects the trajectory of a conflict that has marched steadily away from possible negotiated solutions and toward what many here fear may be an eruption of even greater violence as hard-liners on both sides consolidate power.
Here in the West Bank, where Abbas and his allies have long held sway among Palestinians, residents speak admiringly of the Islamist militant group Hamas, which controls Gaza, while despairing that Abbas's advocacy for nonviolence has led nowhere.
"You look at the number and quality of Hamas rockets, and the training of their fighters, and I think even Hezbollah must be jealous," said Jamal Hamdan, a 50-year-old electrical engineer. "As for Abbas, it's like he's shy. We expect more from him."
Bitter Abbas aides acknowledge that the president is fast losing relevance, but they say this is what Israel intended all along: hopeless negotiations followed by a fight that would elevate militant Palestinian elements at the expense of relative moderates. The timing, they say, is aimed at derailing a fragile Palestinian reconciliation deal that brought together the various factions, including Hamas, under Abbas's leadership.
"The objective of this war for Israel is political revenge against Mahmoud Abbas," said Husam Zomlot, a top foreign policy official in Abbas's secular Fatah party. "Israel wants to pull all of us into the military arena, because that's where they have the advantage."
Israel, of course, hotly denies that, arguing it was forced into the current conflict by unstinting and indiscriminate rocket fire from the Gaza Strip that has been condemned by leaders the world over.
Israeli Prime Minister Benjamin Netanyahu, who has brushed off calls for a cease-fire, said in a speech Friday that Israel had hit more than 1,000 militant targets in Gaza in recent days and that the operation "will continue until we can be certain that the quiet has returned to Israeli citizens."
Given a Hamas arsenal estimated to contain many thousands of rockets, that may be a long time in coming. Hamas fired more than 100 rockets at Israel on Friday alone, prompting sirens in Israel's largest cities.
At least four rockets were launched at Tel Aviv, and one hit a gasoline station in Ashdod, which burst into flames, seriously injuring an Israeli.
Meanwhile, rockets fired from Lebanon struck in the northern border area Friday morning for the first time since the current crisis began. Lt. Col. Peter Lerner, an Israeli military spokesman, said Israel responded with artillery fire toward the apparent source in southern Lebanon; the Lebanese army said in a statement that Israel fired 25 shells across the border. There were no reports of injuries in Israel.
Southern Lebanon is a stronghold of the Shiite militant group Hezbollah, which has fought Israel numerous times in the past. But fire from Lebanon has also been blamed on radical Palestinian factions. It was not immediately clear which group fired on northern Israel.
Escaping blame in Gaza
Israel Defense Forces Chief of Staff Benny Gantz told paratroopers Friday that the militants in Gaza "are understanding that they've made a big mistake. . . . Gaza is slowly sinking to its doom."
But if it is, there are few outward signs. Palestinians in Gaza may fault Hamas for its poor governance, but in the middle of a war with Israel, the population of 1.7 million in the coastal strip either stays quiet or supports the resistance — and blames Israel for their suffering.
The latest round of fighting began last month when three Israeli teenagers were kidnapped and killed in the West Bank. Netanyahu and the Israeli security services blamed Hamas and responded with a massive military sweep, arresting hundreds of Hamas members, including political leaders, while confiscating funds and shutting down Hamas radio broadcasts. The Israelis also re­arrested dozens of Hamas members who had been among the 1,027 Palestinian inmates freed in 2011 in a swap for captured Israeli soldier Gilad Shalit.
The arrests came at a vulnerable time for Hamas, which has been isolated by the Syrian civil war and by the military coup in Egypt that ousted the Islamist president Mohamed Morsi last year. The group has also won well-deserved ridicule for its record in Gaza.
"As a government, Hamas has performed poorly. It has failed financially. The economy is terrible. Hamas has failed to provide services, to pay salaries," said Ibrahim Ibrach, a political scientist at al-Azhar University in Gaza.
But, he said, the Israeli operation against Hamas will likely buttress the group.
"Israel will not end the Hamas hegemony in Gaza," Ibrach said.
'No evidence of unity'
Before the operation, Hamas had reached out to Fatah for a lifeline, inking a once-unthinkable deal that united the bitter rivals under a Palestinian unity government that would ostensibly return Abbas's authority to Gaza seven years after Hamas kicked the Fatah leadership out.
The unity government might have benefitted Abbas. It angered the Israelis, stirred hope among Palestinians and helped Abbas and his party save face after nine fruitless months of U.S.-brokered peace negotiations. Abbas's circle believed that Hamas was the needy partner and that Ramallah would have the upper hand and eventually best Hamas at the polls.
But the battle between Israel and Hamas has laid bare just how little impact the unity deal had on the ground. Abbas has virtually no presence in Gaza, and he lacks the ability to influence events there.
"Reconciliation did not achieve anything for Gaza. The unity government exists on paper, but none of us can see it. There is no evidence of unity," said Mustafa al-Sawwaf, a writer and analyst in Gaza with close ties to Hamas.
Hamas leaders complain that Abbas and the new government in Ramallah have done nothing for them. Meanwhile, about 40,000 government employees in Gaza, who were hired by Hamas, have not been paid their salaries in months, receiving only a small stipend during the long delay.
"Israel wants reconciliation to fail. So does the military wing of Hamas," Ibrach said. "Whatever happens, Israel will never allow Gaza and the West Bank to be reunited under Abbas."
Abbas has tried to remain a steady, moderate voice, even as the Israeli leadership mocks him.
"What are you trying to achieve by sending rockets?" Abbas said on Palestine TV on Friday, without mentioning Hamas. "We prefer to fight with wisdom and politics."
But Abbas loyalists say that if Israel continues to undermine him, he may have no choice but to join Hamas in its strategy of violence.
"I don't think Abu Mazen can continue the way things are now," said Ziad Abu Ein, a senior Fatah leader, referring to Abbas by his nickname. "We need an agenda to end the Israeli occupation. Otherwise there will be no peace."
Washington Post