Fears of ISIS/ISIL grow in Lebanon, report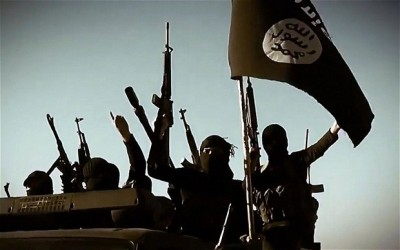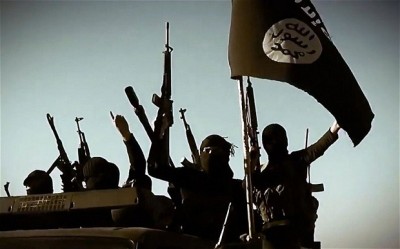 Beirut, Lebanon—The recent advances of the Islamic State of Iraq and Syria (ISIS) or ISIL are causing mixed reactions in Lebanon, amid growing fears that the spillover from the conflict in neighboring Syria could be worsened by the crisis in Iraq.
On Monday, military prosecutors in Beirut charged 28 people with plotting to carry out bomb attacks in the country, according to press reports. ISIS has also claimed responsibility for one of a string of suicide bombings that rocked the country last month.
Speaking to Asharq Al-Awsat, a number of Lebanese citizens have expressed fears regarding ISIS, but also said the presence of Hezbollah, and Lebanon's religious diversity, would hinder its efforts to establish a presence in their country.
Maha Yunis, a 50-year-old Christian and a mother of three, said the recent successes of ISIS in Syria and Iraq were a "nightmare," and told Asharq Al-Awsat she no longer eats as normal and often cries after reading the news.
"I have been completely depressed for more than one month, and I fear for my future and the future of my children," she said.
"I oppose Hezbollah and do not like its presence as an armed organization, but after seeing the practices of ISIS I would now prefer Hezbollah getting stronger to fight the Takfirists of ISIS. Hezbollah is one thousand times better than ISIS," she added.
Naya Ghusn, a 28-year-old Christian, also told Asharq Al-Awsat she feared the spreading of ISIS to Lebanon, but had initially been skeptical. "The issue did not matter to me much and I was convinced that some were trying to blow the organization out of proportion to say that the alternative to the existing Arab regimes is extremist regimes and Takfirist elements."
"But today, with the establishment of the [ISIS] caliphate state just tens of kilometers away from us, I am now afraid these elements will reach us, particularly as the international community which we were relying on is not concerned with what is happening and may remain so, even if we were killed and displaced from our land," she added. "The growth of terrorism in the region now gives a justification for Hezbollah fighting in Syria and even for carrying weapons in Lebanon."
In contrast, Charbel Mourad, another Lebanese citizen, said he did not feel any alarm at ISIS's successes, because "the extremist organization would not be able to enter Lebanon because of the diversity of the Lebanese society which does not provide a breeding ground for ISIS."
"It is also because all the Lebanese can now defend themselves after mastering the arts of fighting in street wars over many years during the civil war [which lasted from 1975 to 1990]. Additionally, there are armed parties that can settle these battles before they happen," he added, in reference to Hezbollah.
Maher, a Sunni from a village in southern Lebanon who declined to give him family name, agreed. "The Lebanese environment cannot accommodate a case such as ISIS because of [its] social diversity," he told Asharq Al-Awsat.
Another strand of opinion holds that the threat from ISIS has been overhyped. Sawsan Nuruallah, a Sunni supporter of the March 14 alliance, said: "I am not convinced that ISIS exists in Lebanon to the extent that Hezbollah and its media outlets try to portray. To me, they are nothing more than an intelligence game created to scare people off the Syrian revolution and give a pretext for the Syrian regime to prove it is fighting terrorism and that the only alternative to it is extremism."
"The Syrian regime which was and still is jailing Syrian intellectuals issued a pardon for most of the extremists in jails to turn [them] into fighters in the [Al-Qaeda-affiliated] Al-Nusra Front and ISIS," she added.
Asharq Al-Awsat