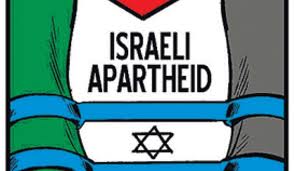 Britain's biggest trade union, Unite, joined last week the international campaign for the boycott, divestment and sanctions (BDS) against Israel.
At their annual conference in Brighton the organization said Israel is "guilty of the crime of apartheid."
By adopting two anti-Israel resolutions, the union, which announced it will financially back labor party's leader Ed Miliband in his bid for the premiership next May, blatantly defied the Jewish politician's recent call not to support the campaign.
The first motion, adopted by Unite, condemned Israeli "violations of international law" such as settlement construction, "crimes of persecution against the Palestinian people", as well as the situation in the West Bank and Gaza Strip.
The motion also commits Unite to taking "bolder steps like those that were taken against the South African apartheid regime" and to work with others to develop a "campaigning and leverage strategy around BDS within the next 12 months", notably "against complicit companies involved in the occupation, the apartheid wall and the illegal settlements."
A pro-Israeli motion titled "Israeli-Palestinian Cooperation" which "expressed support for the stricken US-led peace talks and encouraged engagement with both Israeli and Palestinian trade unions," was turned down
At the Labor Friends of Israel annual lunch last month Miliband said that, if elected Prime Minister next year, he would enter Downing Street proud to be a "friend of Israel" and "a Jew," adding, "We will resolutely oppose the isolation of Israel…We are clear that the threat of boycotts of Israel is the wrong response."
i24 news
This error message is only visible to WordPress admins
Error: No connected account.
Please go to the Instagram Feed settings page to connect an account.