Brahimi: Syrian regime prevented me from meeting VP Sharaa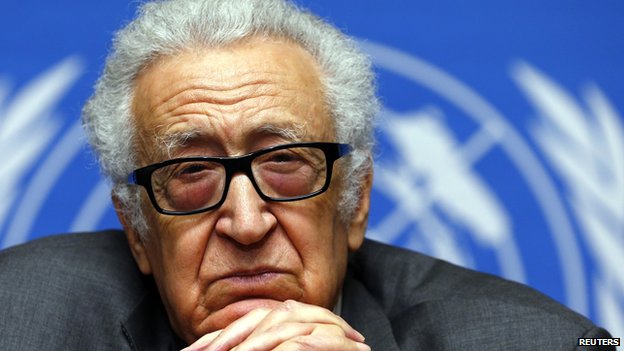 Syrian President Bashar al-Assad "never" thought about resigning or making concessions, especially to the foreign-based opposition, former U.N.-Arab League envoy to Syria Lakhdar Brahimi told the London-based al-Hayat newspaper in an interview published on Wednesday.
Brahimi said that when he asked Assad to step down the latter responded: "No one has the right to deprive me from the right to seek re-election."
Brahimi, who stepped down in May, told al-Hayat that he tried "more than once" to meet with Syrian Vice President Farouk al-Sharaa who – unlike Assad – is a Sunni and hails from the city of Deraa where the uprising first erupted in 2011.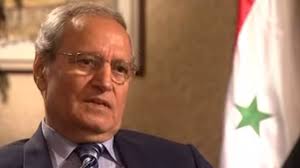 Sharaa is believed to have a different view from that of Assad about the crisis in the country.
In an interview with Lebanese daily Al-Akhbar in December 2012, Sharaa spoke out against Assad's military campaign to crush the uprising, saying that Assad "does not hide his desire for a military solution that achieves a decisive victory."
"No rebellion can bring an end to the battle militarily. Just as [operations] of the security forces and units of the army will not bring an end to the battle," he said.
Brahimi told al-Hayat that the Syrian regime had prevented him from meeting with Sharaa.
Brahimi did not rule out that the Syrian regime's trust in Sharaa was affected by the Turkish government's statements supporting the vice president as a possible replacement for Assad.
In 2012 Turkish Foreign Minister Ahmet Davutoglu told Turkish television channel TRT: "Farouq al-Sharaa is a man of reason and conscience and he has not taken part in the massacres in Syria. Nobody knows the [Syrian] system better than he."
In his interview with al-Hayat Brahimi added that Russian Foreign Minister Sergei Lavrov told him Moscow "our influence on the man [Assad] is less than what many think; our influence on Bashar is less than America's influence on [Israeli Prime Minister] Benjamin Netanyahu."
Al Arabiya