Hezbollah, Syrian regime force out residents of Lebanon border town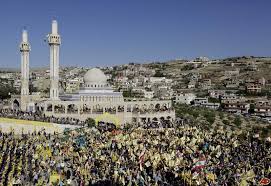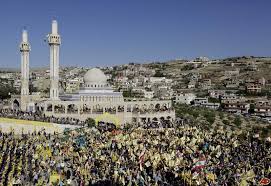 The residents of the Lebanese border town of Tufail were forced out of their homes  after an infiltration by the Syrian troops aided by Hezbollah fighters and air raids by the Syrian air force.
According to a report by al-Mustaqbal newspaper published on Monday, the residents of Tufail, which lies in eastern Lebanon in an area surrounded by Syrian territory, informed Lebanese authorities that the town has been under attack for the past two days.
Higher Relief Council acting chief General Mohammed Kheir told the newspaper that around 50 Lebanese families left their homes in Tufail on Sunday and headed to the town of Arsal, while only eight families remained behind
He pointed out that 60 Syrian families also left the Lebanese village and headed to several areas and primarily to the border town of Arsal.
Tufail has been under siege since last April after the only paved road that leads to Syrian town of Rankous came under the control of Syrian government troops.
Another dirt road leads to Tufail via Brital, but is in poor condition. The residents of Tufail, who are Sunnis, are reportedly afraid to pass through the Shiite town, which supports Hezbollah.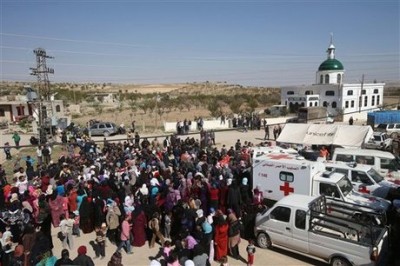 The town which has long been neglected by the Lebanese government is located at the end of the eastern mountain belt's plains, in an area that is 24 kilometers inside Syrian territories.  Tufeil's  total area is 52 square kilometers.  Tufail is surrounded by Syrian lands to its north, east and south, and by the Lebanese villages of Ham, Maarboun and Brital to the west.
More than 4,000 Lebanese nationals reside in Tufail, Christians and Muslims and some 5,000 Syrian refugees.