Mashnouq urges US to increase its aid to Lebanon's security forces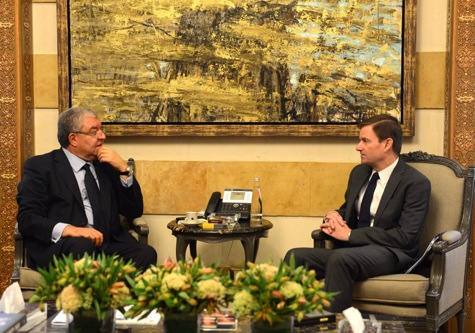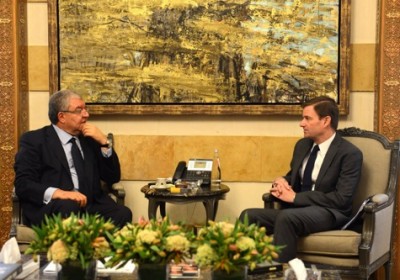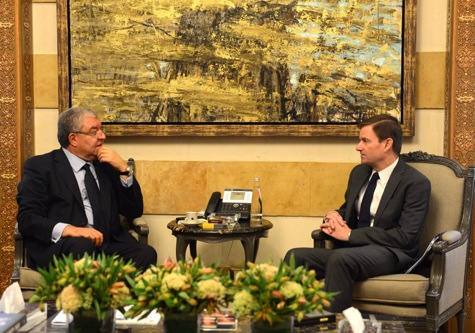 Interior Minister Nohad al-Mashnouq urged the US to increase its technical and logistical support for the Interior Ministry's security forces.
"It is important to enroll new members in the army, Internal Security Forces, and General Security, given the challenges that Lebanon is facing, and especially since military and security forces are carrying out a large-scale deployment along the Lebanese border," Mashnouq said Monday, following his meeting with US Ambassador David Hale.
The United States has provided security assistance to Lebanon in various forms since the 1980s, and the program has expanded considerably in recent years. Since fiscal year 2007, the United States has provided more than $700 million in security assistance to the Lebanese Armed Forces (LAF) and Internal Security Forces (ISF) to equip those forces to combat terrorism and secure Lebanon's borders against weapons smuggling. U.S. security assistance is part of a broader assistance program designed to foster a stable, independent Lebanese government. Primary components of the assistance program include: • More than $490 million in Foreign Military Financing (FMF) designed to support the LAF's implementation of United Nations Security Council resolutions. • More than $6 million in International Military and Education Training (IMET) training to reduce sectarianism in the LAF and develop the force as a unifying national institution. • More than $117 million in Section 1206 funds to move rapidly vehicle spare parts, ammunition, and other basic supplies to the LAF. • More than $100 million in support for the ISF for training, equipment and vehicles.
Following a n earlier meeting with PM Tammam Salam at the Grand Serail, Hale warned the Lebanese against being dragged into the region's crises and said Lebanon needs a "fully functioning governance" so that international assistance becomes effective.
"Upholding the Baabda Declaration and adopting a true policy of dissociation from the conflict in Syria are essential," Hale said .
"The region's battles must not be fought in Lebanon," the U.S. embassy quoted him as saying.
"That means Lebanese should not be drawn into the battles being fought by others," the diplomat said in remarks tweeted by the embassy.
Hale reiterated his call for the immediate election of a new head of state, which he described as a "challenge."
"For international assistance to be effective, Lebanon needs fully functioning governance in presidency, parliament and cabinet," he stressed.
He pointed out that the election of a president was a Lebanese affair. "But costs of indecision (are) felt by everyone with a stake in Lebanon's stability and prosperity."