Sunni militias take control of key Iraqi border crossing with Syria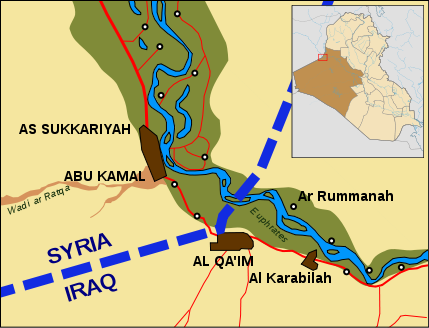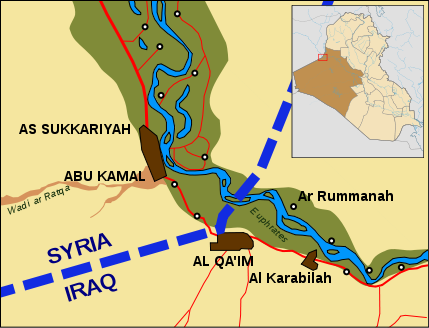 Sunni militants took control of an important Iraqi border crossing Saturday as they sustained their offensive against crumbling Iraqi government troops.
Fighters with the Islamic State of Iraq and Syria, an al-Qaeda offshoot, captured the crossing of Qaim on the border with Syria, dealing another setback to the shrinking authority of Prime Minister Nouri al-Maliki's government.
The extremists already control areas around the Iraqi-Syrian border, across which they have freely moved fighters and equipment for months. But control of the official border crossing will facilitate deployments of equipment and also advance their goal of eroding the border between the two nations in pursuit of an Islamic state.
The crossing capture came as thousands of Shiite volunteers marched through Baghdad in support of the once-radical cleric Muqtada al-Sadr, signaling a return to the streets for his feared Mahdi Army.
These new volunteers, who responded to a call from Grand Ayatollah Ali Sistani to fight against the Sunni extremists, have called themselves "peace brigades." But they were heavily armed, with heavy artillery and rocket launchers mounted on trucks as well as automatic weapons, witnesses said.
In a reminder of the role they played challenging the presence of U.S. troops in Iraq, the Mahdi Army volunteer fighters also displayed a range of improvised explosive devices, including some of the so-called explosively formed penetrator, or EFP, bombs that proved deadly against U.S. forces in their last years in Iraq.
Sistani on Friday urged all those who have volunteered to sign up for the security forces, saying he did not intend for them to join private militias. He also urged Sunni men to join the fight, saying the call to arms applies equally to them as well.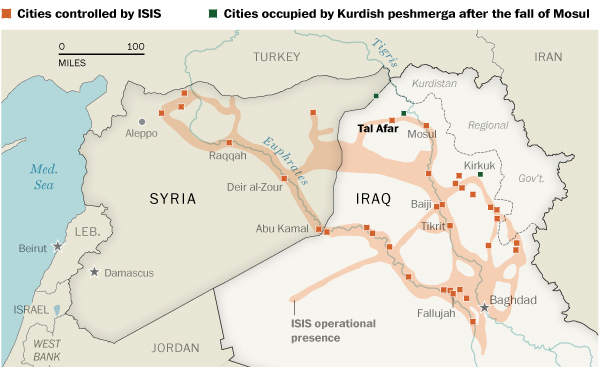 But the extremists' advance has only further polarized the country along sectarian lines, and although many moderate Sunnis are also afraid of the advancing extremists, there are few signs of Sunnis volunteering to fight.
Many Sunnis fear the sudden reappearance of Shiite militias, including the Mahdi Army, who were responsible for the targeted killings of Sunnis in and around Baghdad from 2005-07, as much as the extemists.
Washington Post