ISF honors the martyrdom of its father of 8 officer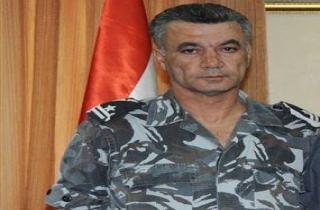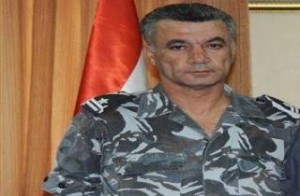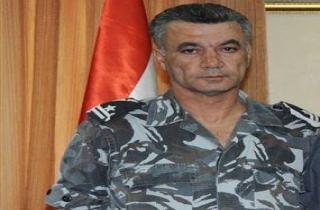 The Internal Security Forces ( ISF) held a ceremony on.Saturday to honor the martyred of warrant officer Mahmoud Jamaleddine in his hometown of Saadnayel in the Beqaa region , according to a report by National News Agency NNA
Jamaleddine , 49 and a father of eight was killed in yesterday's suicide bombing attack that targeted an ISF checkpoint in Dahr el-Baydar.
" We promise you that your blood won't go to waste," Internal Security Forces Assistant Chief in the Bekaa Ali Ajami said at Jamaleddine's funeral.
According to an ISF statement that was released on Friday, Jamaleddine was promoted to lieutenant shortly after his death.
Jamaleddine's sacrifice for his country earned him military decorations and medals, most notably the Internal Security Medal, the Award for War and Wounded and the Lebanese Cedar Award.
A suicide bomber blew himself up at a Lebanese security checkpoint in the eastern Bekaa Valley on Friday . Lebanese security chief Abbas Ibrahim was reportedly the target of the "assassination attempt". Abbas was unharmed but but ISF officer Jamaleddine was killed and 33 were injured in the explosion.
Ibrahim accused Israeli intelligence agency Mossad of being behind the suicide bombing .
"Terrorism has several faces, and Israel is one of its faces," Ibrahim told LBC television on Friday